Twain Centro Produzione Danza
/  Juliette on the Road
THEATER | DANCE | ITINERANT PERFORMANCE
Juliette on the Road is a journey through the shades of love that Shakespeare bequeathed to us. Juliette will take the audience into a world made of memories, tensions and loves that never end, where Romeo, Capuleto, Madonna Capuleta, the nurse, Mercutio, Queen Mab, Tebaldo, Friar Lorenzo and Fate are always waiting for the story to start again. Look for Juliette, as only she can turn the spotlight back on this merry-go-round. Juliette is a magnifying glass that focuses on the torments of fathers and the fragility of mothers, gives light to the vain dreams of the human being and his continuous attempts at change, honors the courage of those who leave and the suffering of those who are forced to stay.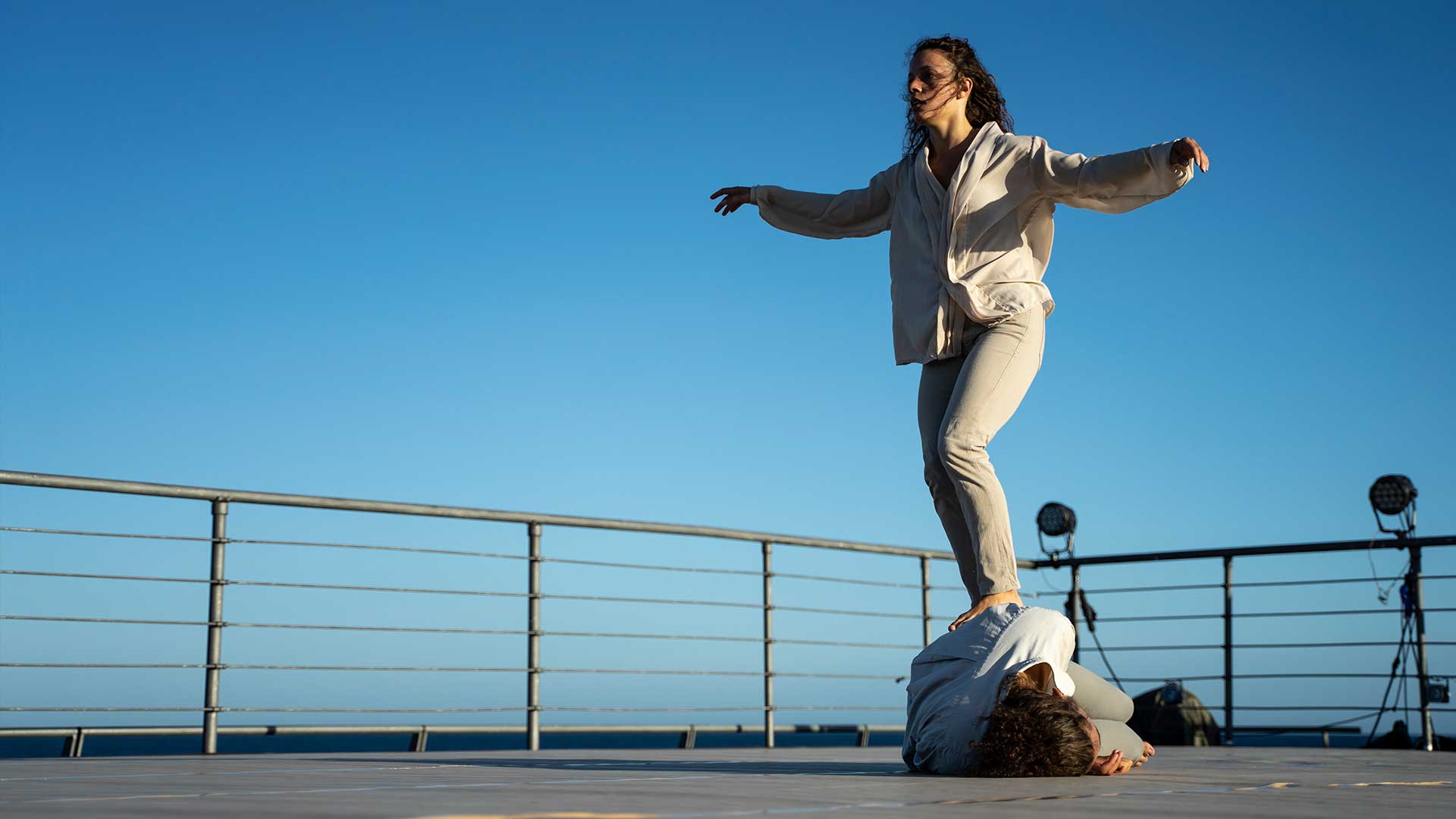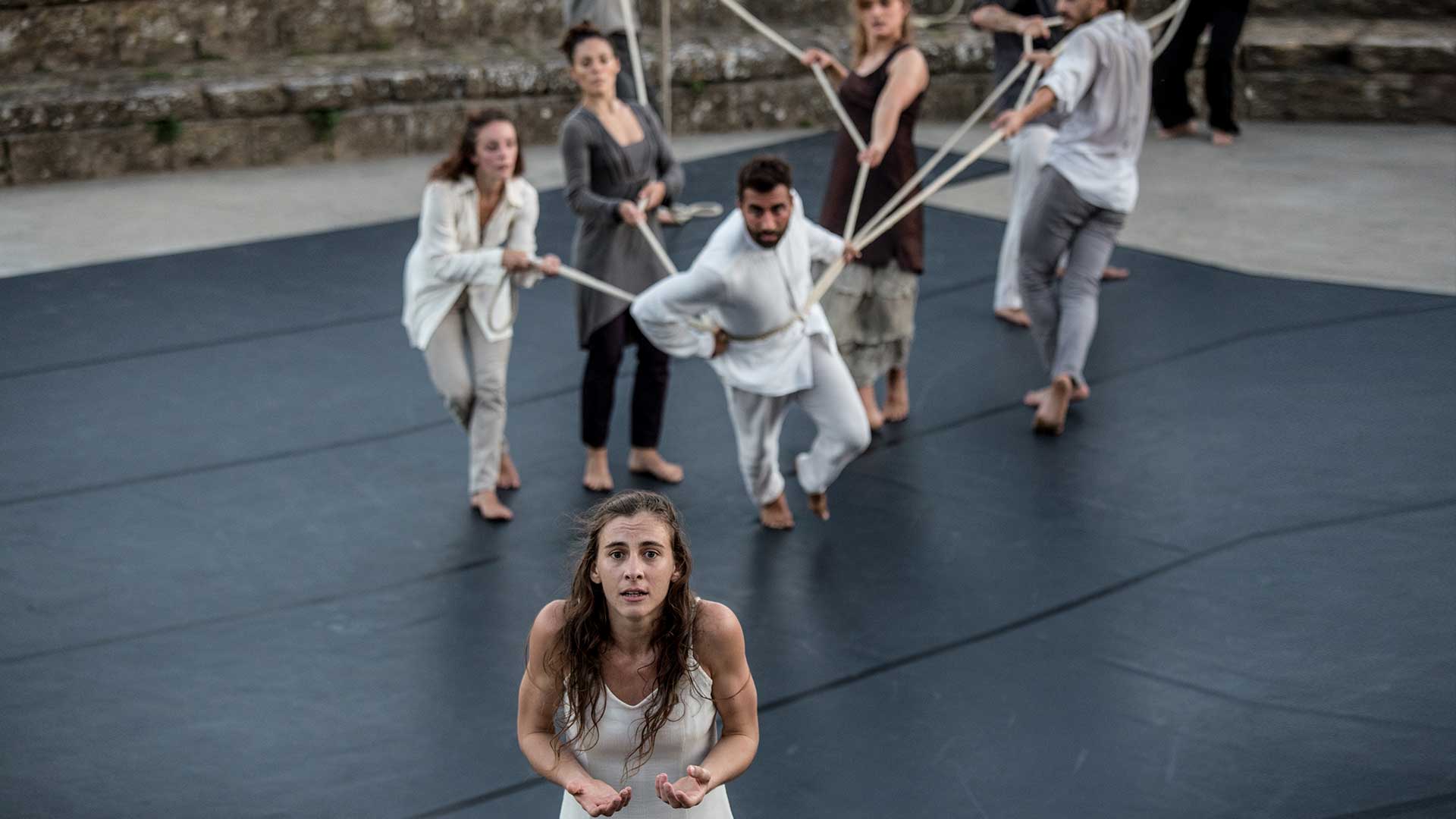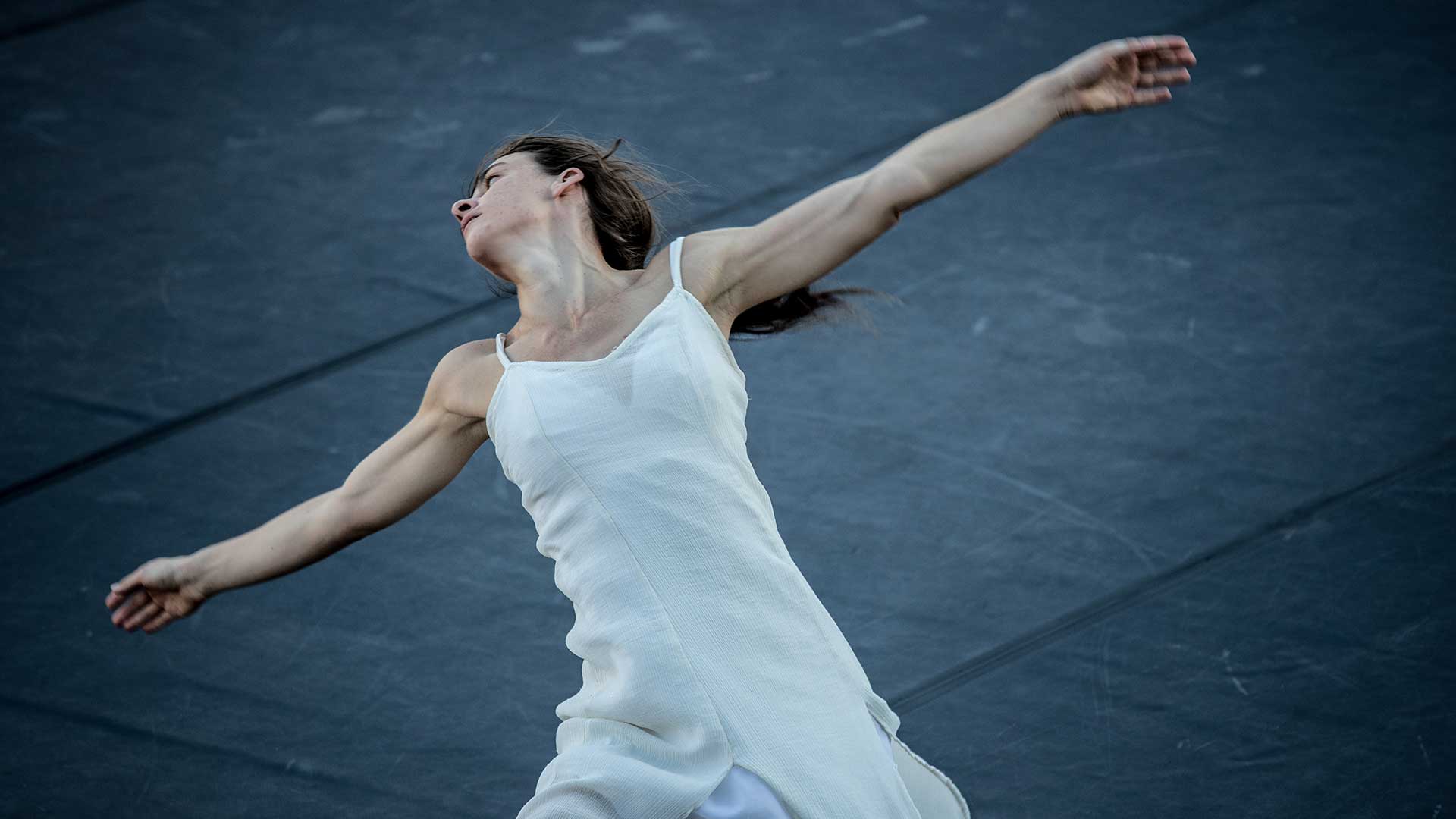 Freely adapted from Romeo and Juliet by William Shakespeare
Direction and choreography Loredana Parrella
Texts Aleksandros Memetaj
Light design Gianni Melis
Choreography assistant Yoris Petrillo
With Y. Petrillo, C. Loiseau, U. Gesi, J. De Masi, G. Meucci, A. Memetaj, U. Zavaluiskaite, L. Parolin
Cooproduction Twain Centro Produzione Danza/Fondazione Teatro Comunale di Modena
With the support of MiC – Ministero della Cultura, Regione Lazio, Fondazione Carivit e Comune di Tuscania
Twain operates in Italy and Europe for the production, professional training and dissemination of dance, music, theater and performing arts. Founded in 2006 as a professional training project and dance production company, over the years it has grown to become a Regional Dance Production Center and National Artistic Residence Center, financed by MiC, Regione Lazio and Fondazione Carivit. Directed and founded by Loredana Parrella, it currently supports the authors Parrella and Petrillo, the Under 35s Petrillo, Memetaj, Collettivo SA.NI./Cisternino-Sguotti, De Masi, Pitarresi and Pergallini.