SALVO LOMBARDO – Chiasma / Atrio 2022
Atrio consists of the creation of a "relational perimeter" made possible by a guided practice designed to encourage a horizontal exchange and discussion; by its very nature, it is a fluid mobile device, which can be updated according to heterogeneous contexts. By means a playful and interactive practice, Atrio proposes a reflection on the processes of identities construction (whether they be cultural, genre, national, etc.). The participants are involved in a mechanism of construction, positioning, deconstruction and repositioning of their identities through the use of everyday objects and the emergence (or invention) of narrative and autobiographical elements and the analysis of theoretical elements.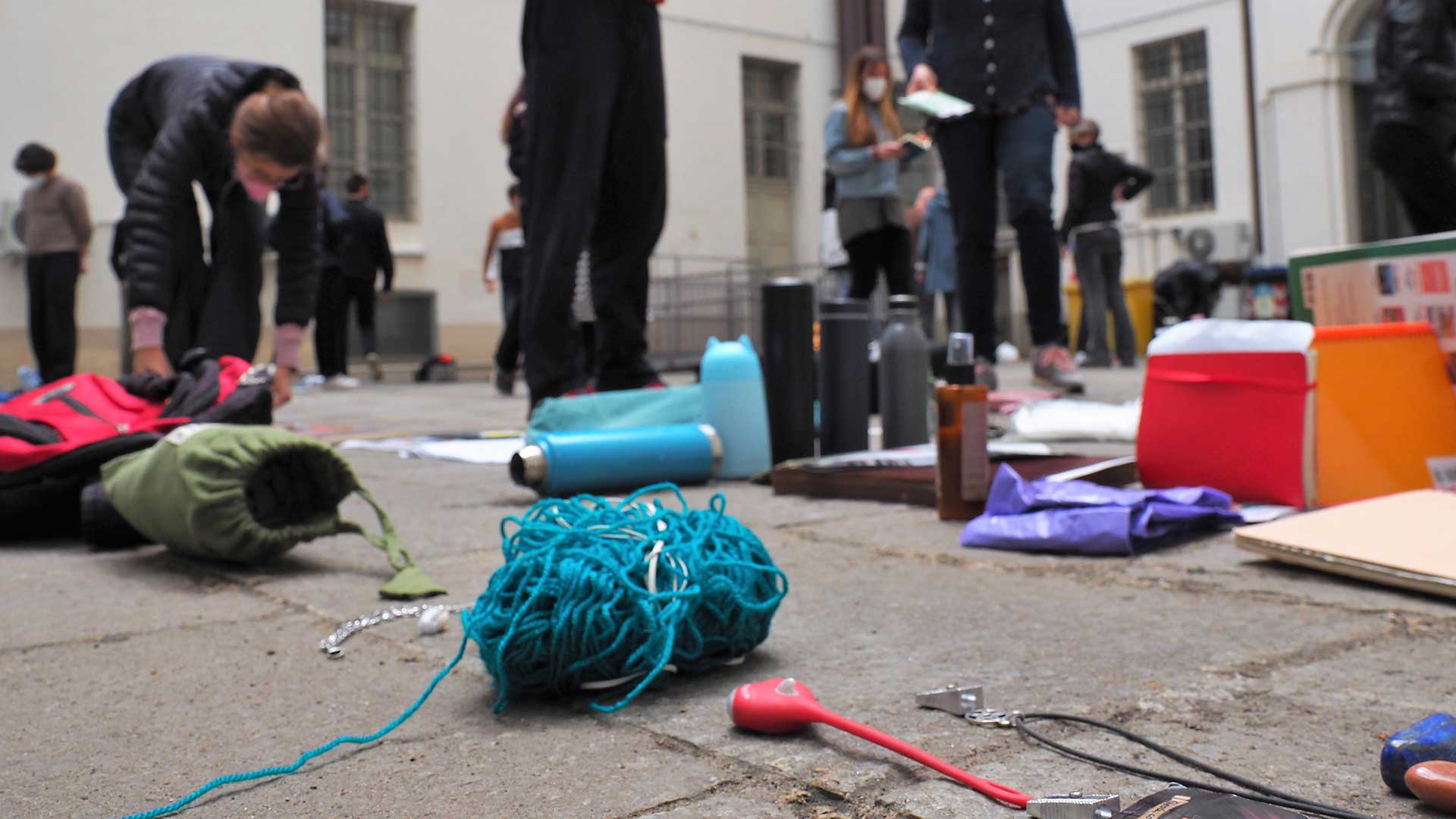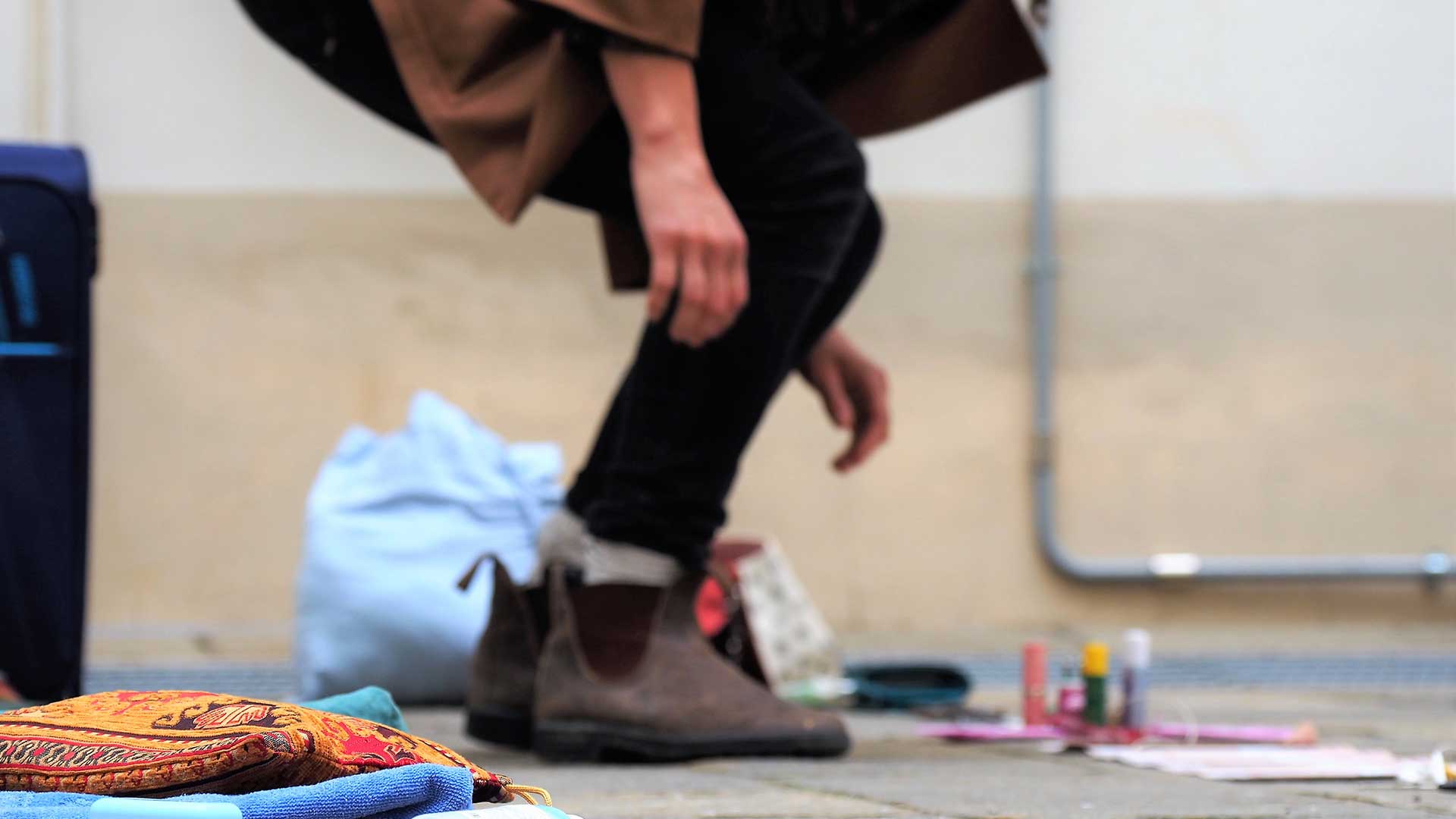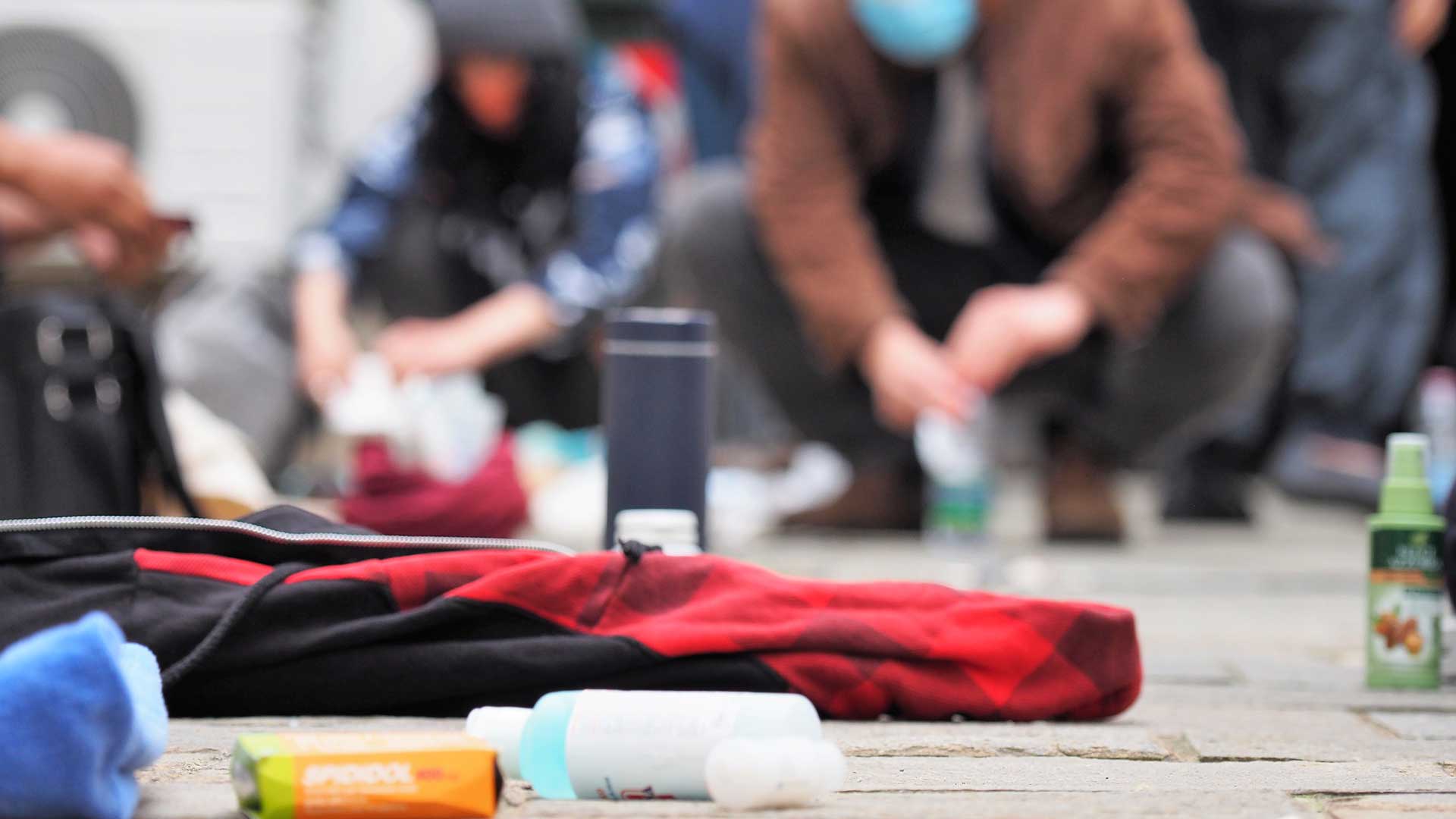 conception and curation | Salvo Lombardo
participation in the development | Fabritia D'Intino, Margherita Landi
production | Chiasma
in collaboration with Interazioni ~ Festival and Trasmissioni \ Teatri di Vetro
Salvo Lombardo is a choreographer and multimedia artist, curator and independent researcher. Artistic director of Chiasma (Rome). His research moves between dance, theater and visual arts and is positioned in-between theories and practices. In 2017-18 he was an associate artist at the Oriente Occidente Festival. In 2019-21 he was co-curator of Resurface Festival focused on decolonial and postcolonial practices. In 2020 he was one of the founding members of Ostudio. Since 2021 he has been associate artist at Lavanderia a Vapore and curator of Interazioni ~ Festival. In 2021 he realized the digital-community art project Punctum for the European network BeSpectActive! He is associated artist with MilanOltre Festival and also one of the researchers involved in the European projects Micro Macro Dramaturgies in Dance and May Town (Schaubühne Lindenfels Leipzig).