QUADRARO DISTRICT
You are now entering free Quadraro
The festival Attraversamenti Multipli 2022 inhabits the urban landscapes of the Quadraro district in Rome. We have chosen, within a project that develops over several years, to live with the festival the Quadraro to develop and store the synergistic interaction that we have built with this portion of the metropolis and the communities that animate it. We chose the Quadraro because it is a "dense" place, both of historical memory and of contemporary activism.
Quadraro is the district of Rome that received the "Gold Medal of Civil Merit" on April 25, 2004, for having been one of the most active and organized centers of anti-fascism. At the Quadraro there was the "Wasps' Nest", the urban stronghold of the Resistance and at the Quadraro there was the fierce rounding up by the Nazi troops: Operation Whale, launched at dawn on April 17, 1944 and personally directed by Major Kappler, ended with the deportation to Germany of about a thousand men, between 18 and 60 years old, forced to work in factories in inhuman conditions.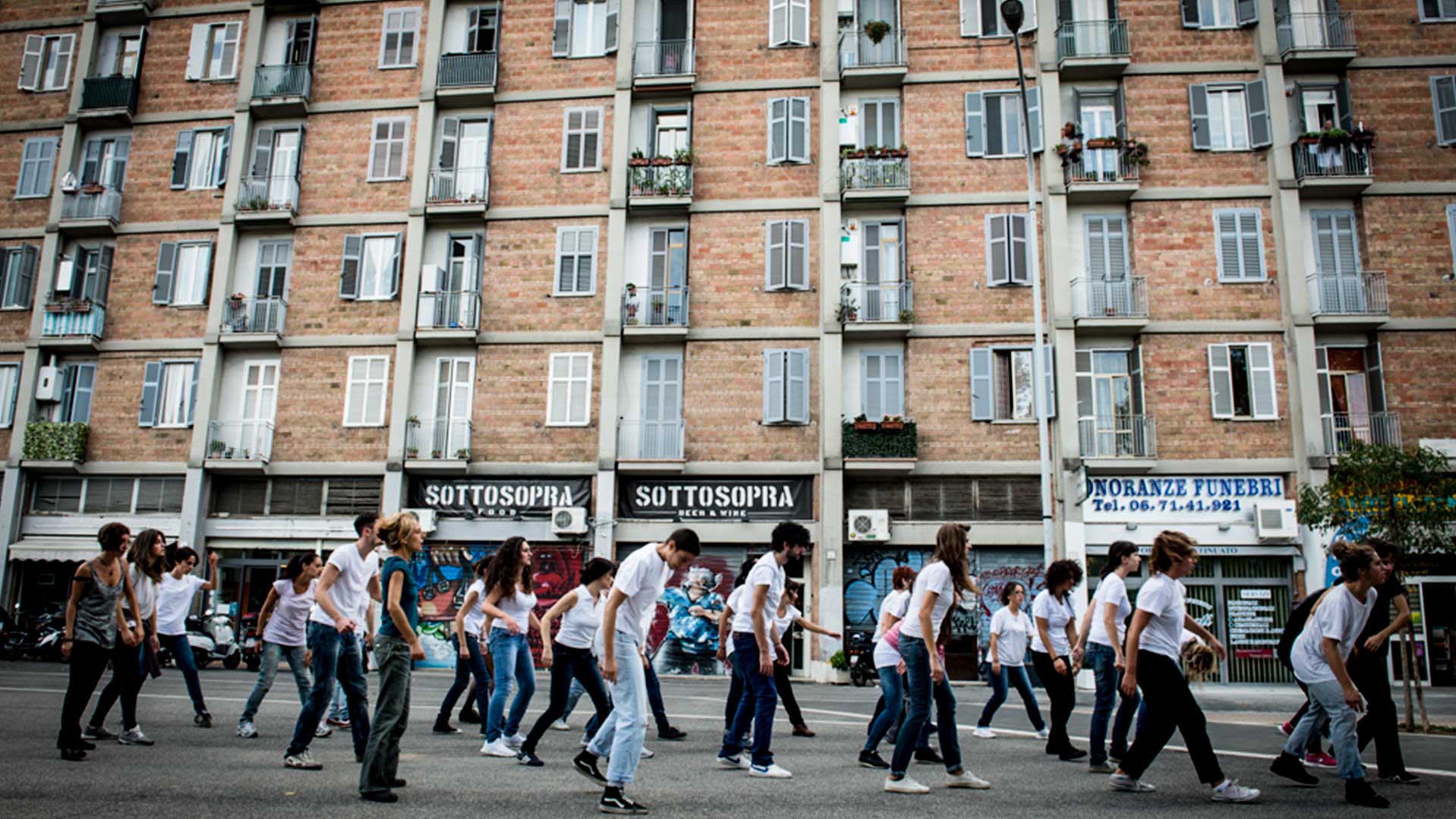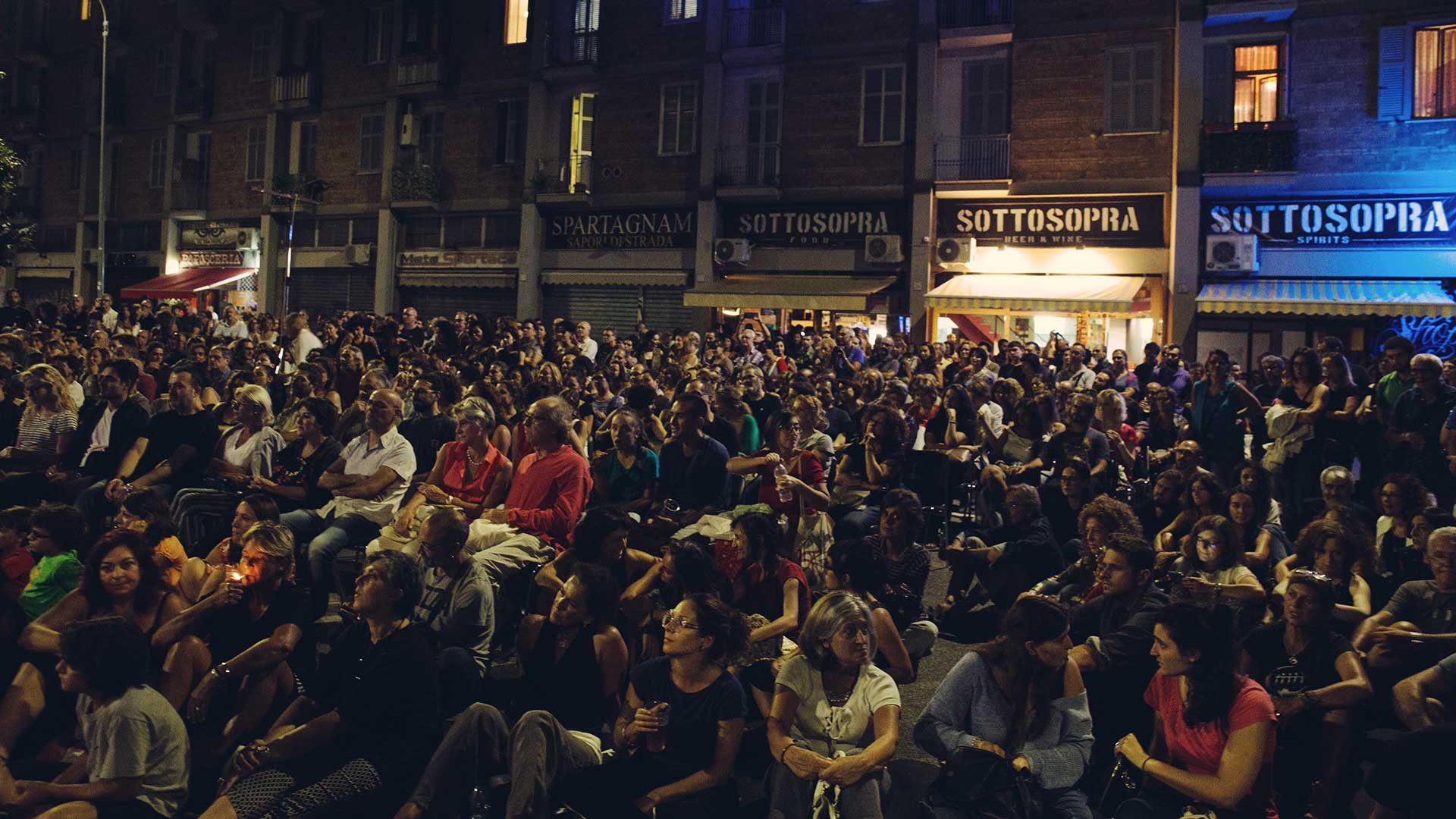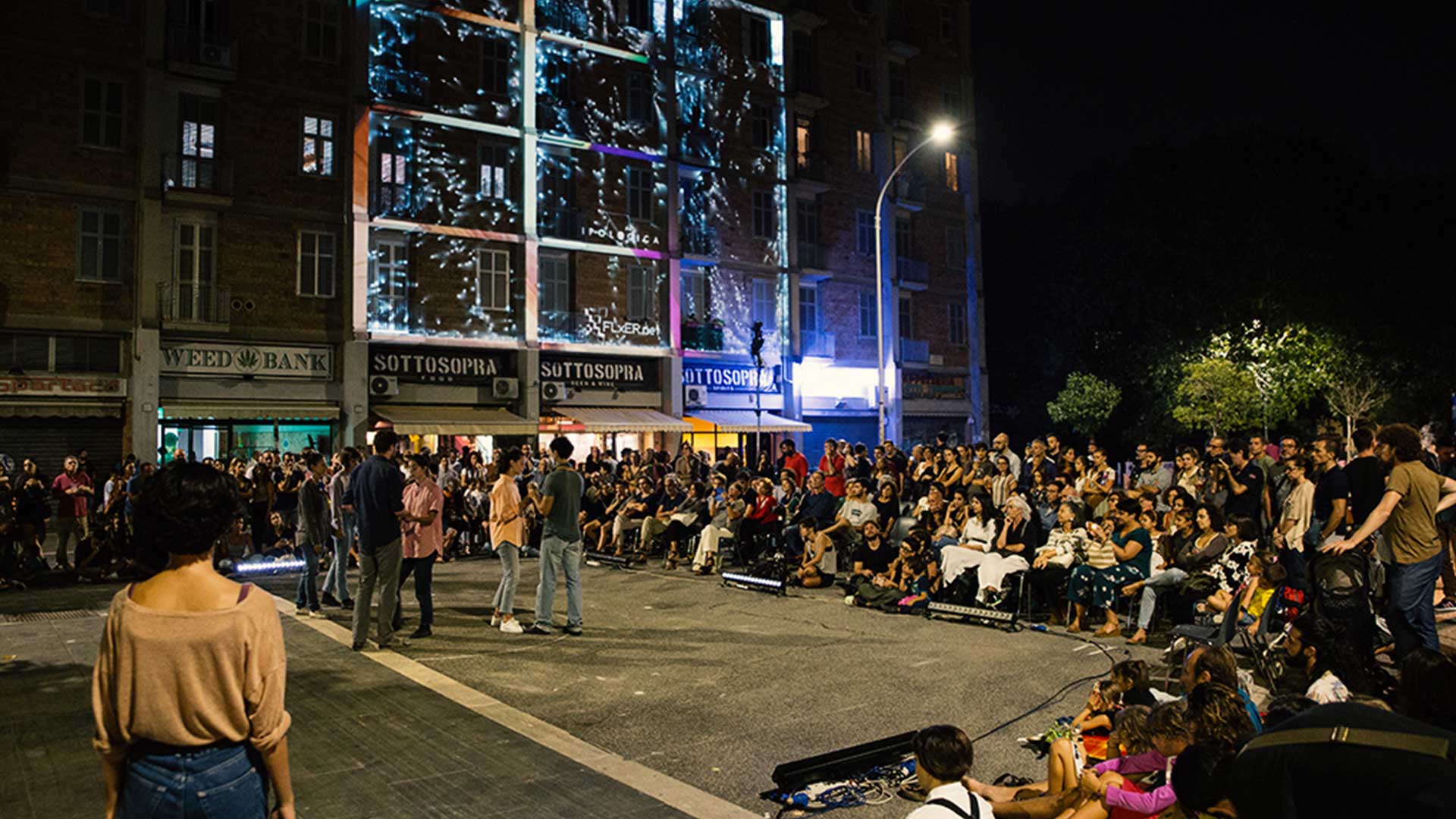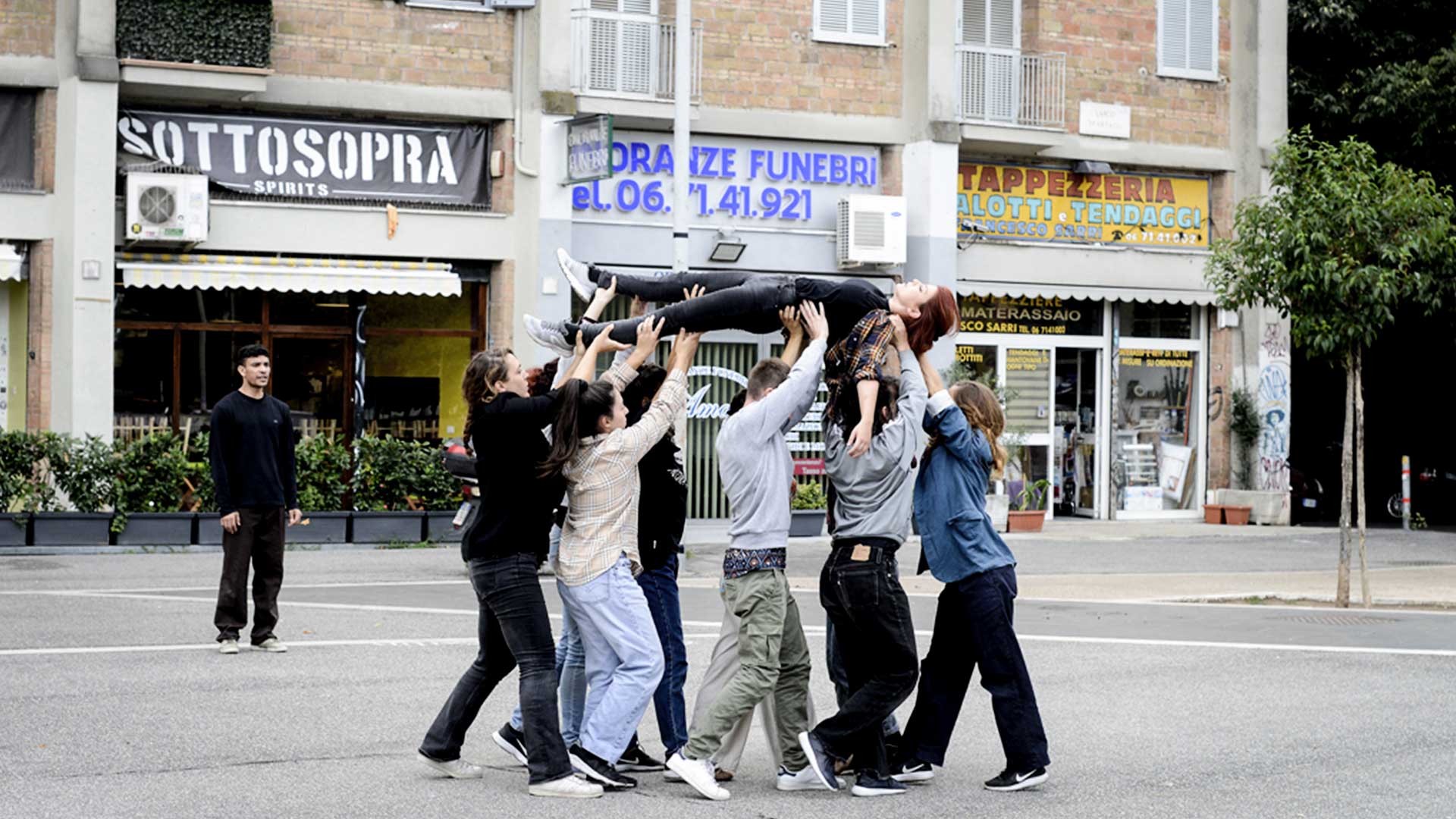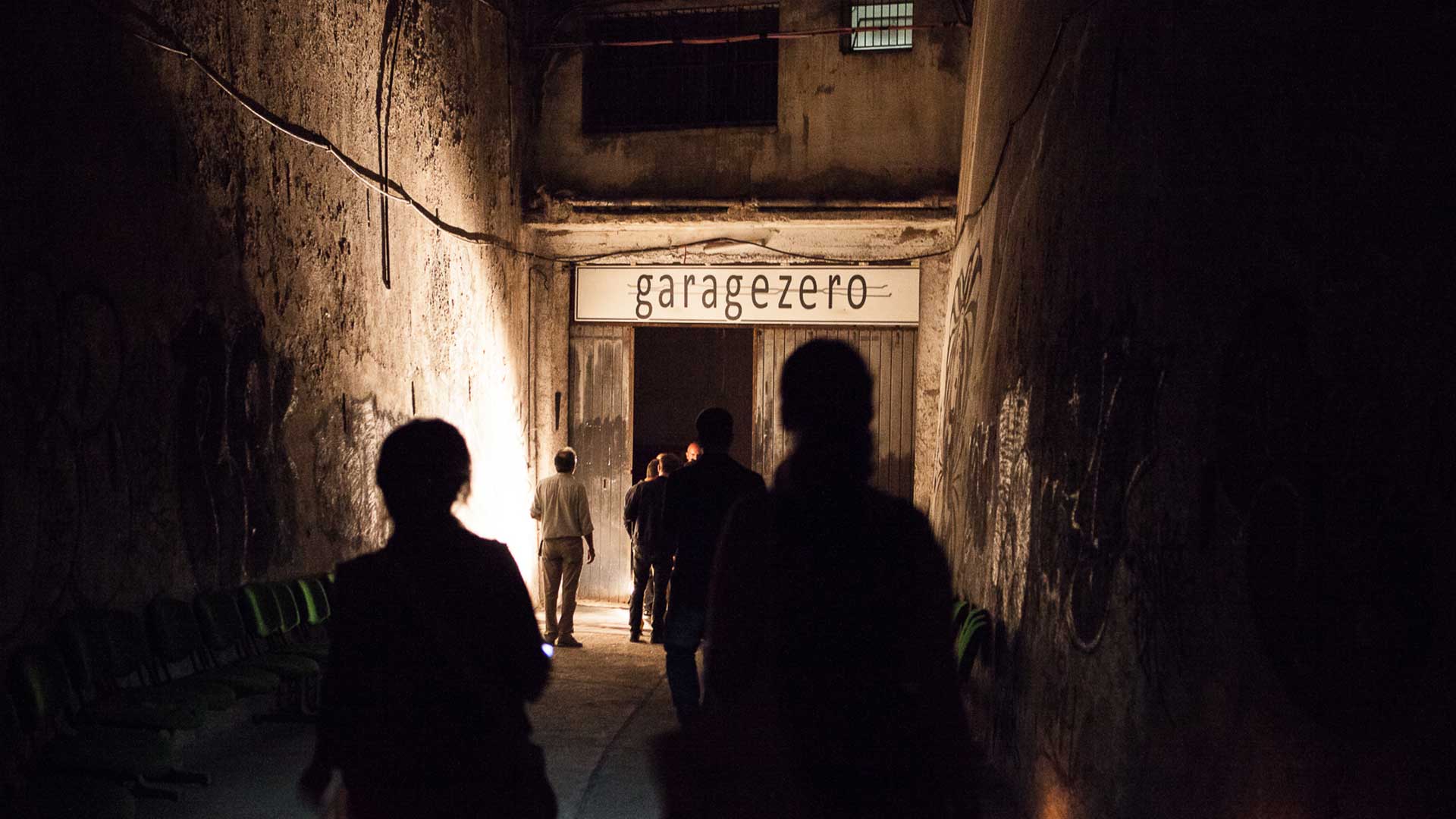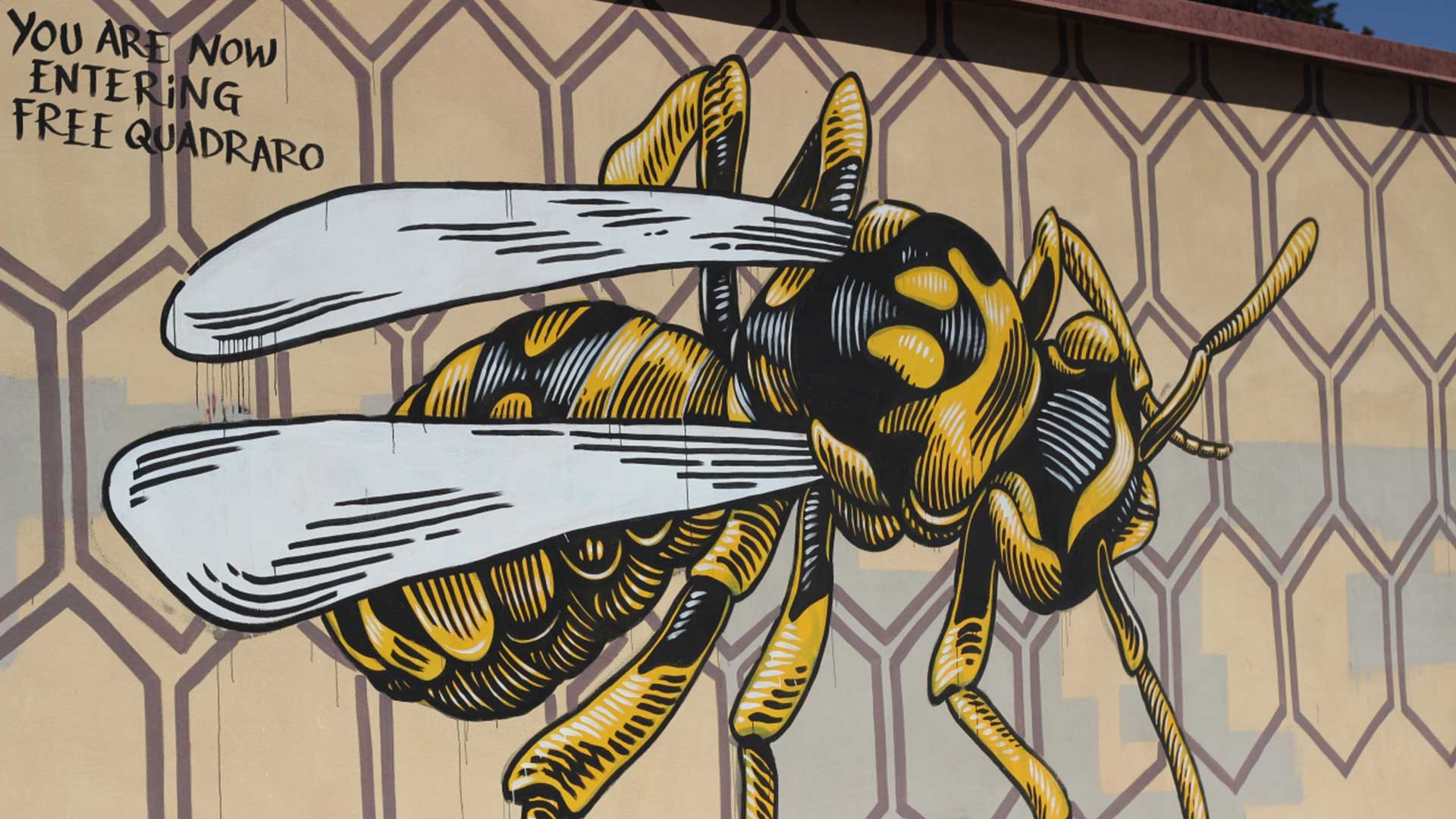 At Quadraro, in the mid-50s, INA-casa carried out its largest intervention of social housing: including the construction of the "Boomerang", the huge building overlooking Largo Spartaco, and used in several films by directors such as Pier Paolo Pasolini ("Mamma Roma") and Mario Monicelli ("Un Borghese piccolo piccolo").
The "Boomerang" is one of the most important buildings of the whole urban complex realized by INA-casa in the Quadraro district, which is considered a monument of modernity both for the important architects who collaborated on the project – among them Mario De Renzi, Saverio Muratori and Adalberto Libera – and for the variety of the buildings.
At Quadraro there is the project M.U.RO – Museum of Urban Art of Rome: founded in 2010 is an open-air museum with the presence of many works by artists of Street Art of international renown.
We are interested in Largo Spartaco because it is a concrete sign of the transformation of the city: until 2011 it was just a huge parking lot, then, thanks to the activism of the local community, a part of it has been redeveloped and a pedestrian island has been created which has become an important point of aggregation and relationship.
Our "living" with the Quadraro festival is our way to contribute to the livability and regeneration of public spaces through contemporary performing arts.
Attraversamenti Multipli / Margine Operativo collaborates with the following realities / structures that operate in this area of the metropolis of Rome:
the contemporary art gallery and multipurpose space Garage Zero
the Intercultural Library Citizens of the World
the pub / wine shop Sottosopra
the popular Quadraro Gym
Spartaco social center
In the photo: a work by Lucamaleonte dedicated to the Quadraro Wasps' Nest