NICOLA GALLI
/ Il mondo altrove: una storia notturna
A shamanic figure finely adorned moves forward to lead a magical and timeless ceremony. The movement of body and the features of his face – veiled and reconfigured according to canons extraneous to Western culture – preserves and offers to our gaze the ritual of a possible different tradition, acted in the relation with urban and natural space to collect the result of an harmonious coexistence between habitat and human action.
Faced with this physical language- as expression of mutual support, perpetual gift, universal and celestial communion -, we are invited to decipher the poetry of an opaque language. Rediscovering own humanity in the reflection of the encounter.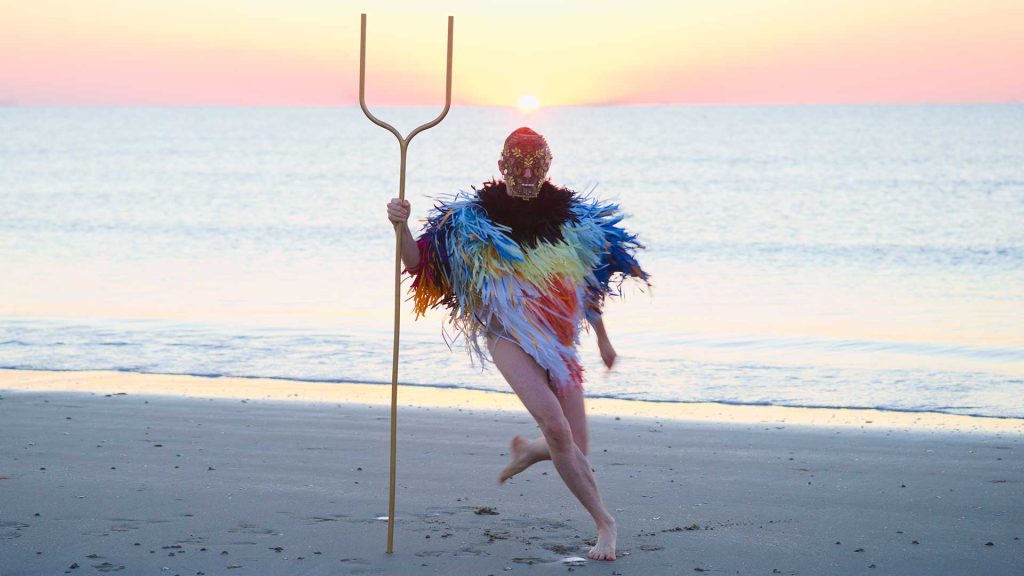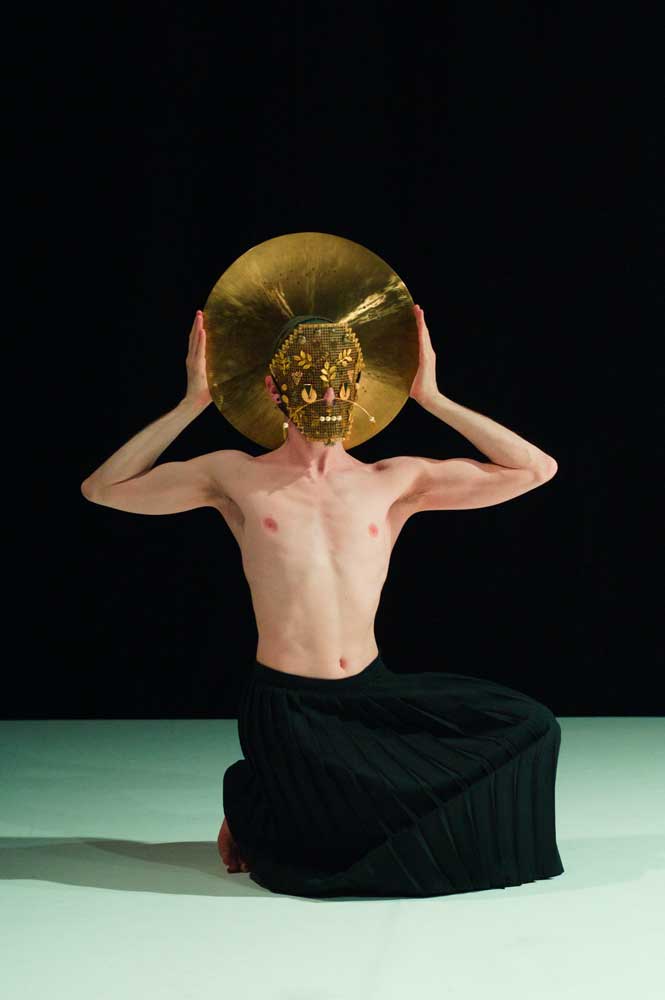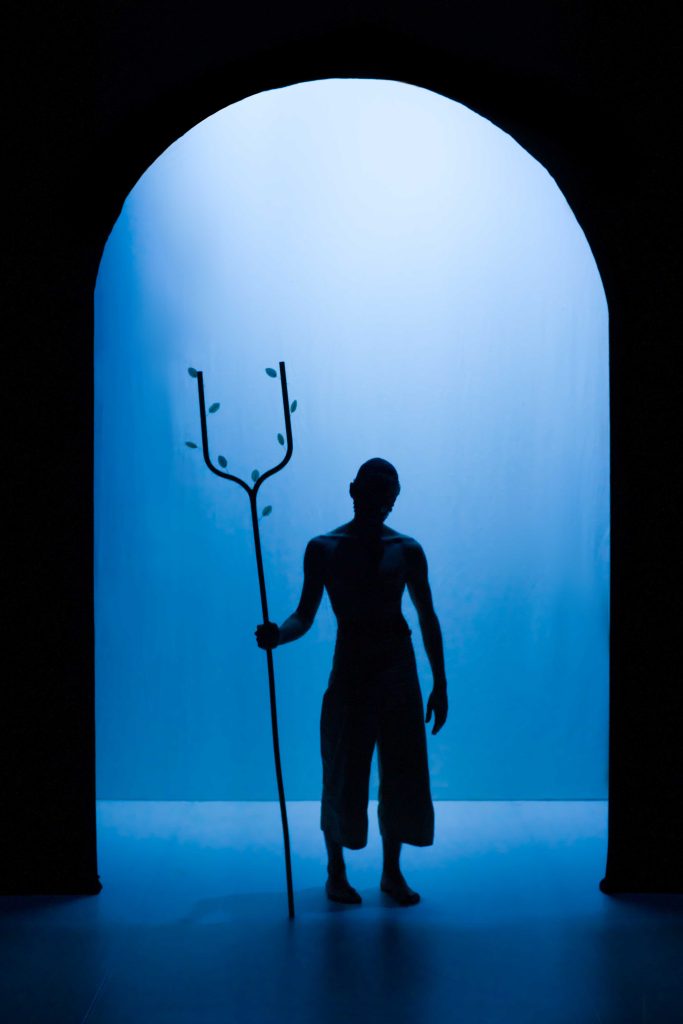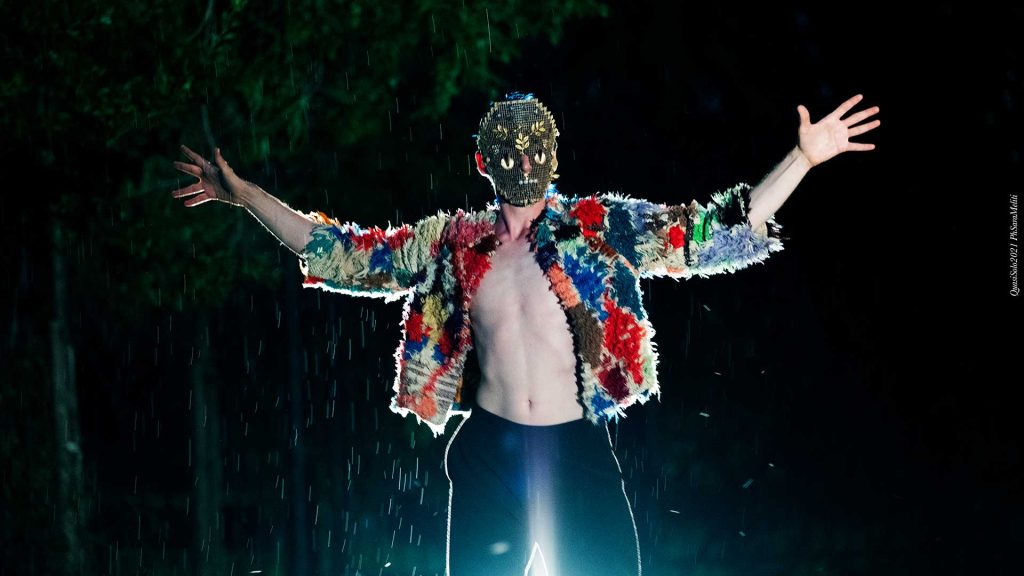 production: TIR Danza, stereopsis
co-production: MARCHE TEATRO / Inteatro Festival, Oriente Occidente
choreography, dance and costumes: Nicola Galli
artistic residences: DID Studio / Ariella Vidach, Centro di Residenza della Toscana (Armunia – CapoTrave / Kilowatt), Oriente Occidente Studio_Passo Nord
with the support of: Ammutinamenti festival / Cantieri Danza
Nicola Galli works on body research, stated in artistic pieces and devices that ranges from choreography to performance, from body installations to graphics. In 2010 he starts a personal research focused on the relationship between human being and nature. Starting from the natural science, the geometry and the astronomy he is fascinated by anatomy, proportion and details. In his works, light and sound interact with the body, the irradiate core of the artistic research which focuses on analytical exploration of movement as a part of different knowledges.
Since 2014 he is supported by TIR Danza.