MARGINE OPERATIVO & MONDOCANE
/  Teleradio Metropoli
PERFORMANCE SITE SPECIFIC | INSTALLATION | MUSIC + LIVE RADIO + VIDEO
"TeleRadio Metropoli is a hybrid and mutant organism, a combination of a performance, an installation, a live television broadcasting. It is a station that is also an installation, TV and radio crossed by a continuous and ever-changing flow of images, stories, poems, news, presentations, music … with an expanding audiovisual program schedule, where reality and fantasy intersect, and where the physical presence of the presenters/performers and the virtual level continuously intersect.
The "here and now" – the voices of those who pass by, their faces, the noises, the interviews – become part of the flow, through a live audio and video direction that collects these fragments, makes them intersect, mixes them with pre-existing material, transforms them and is transformed.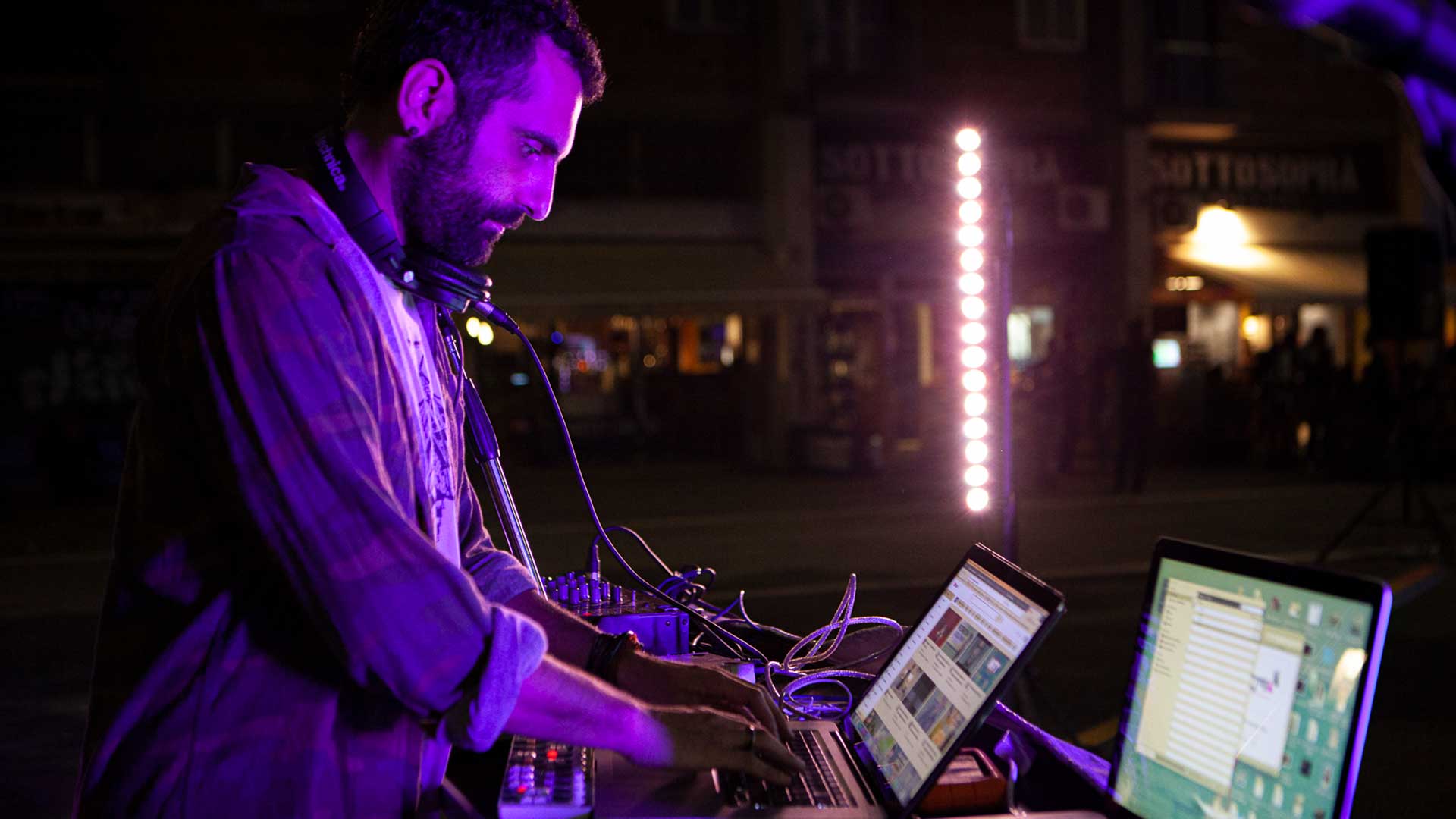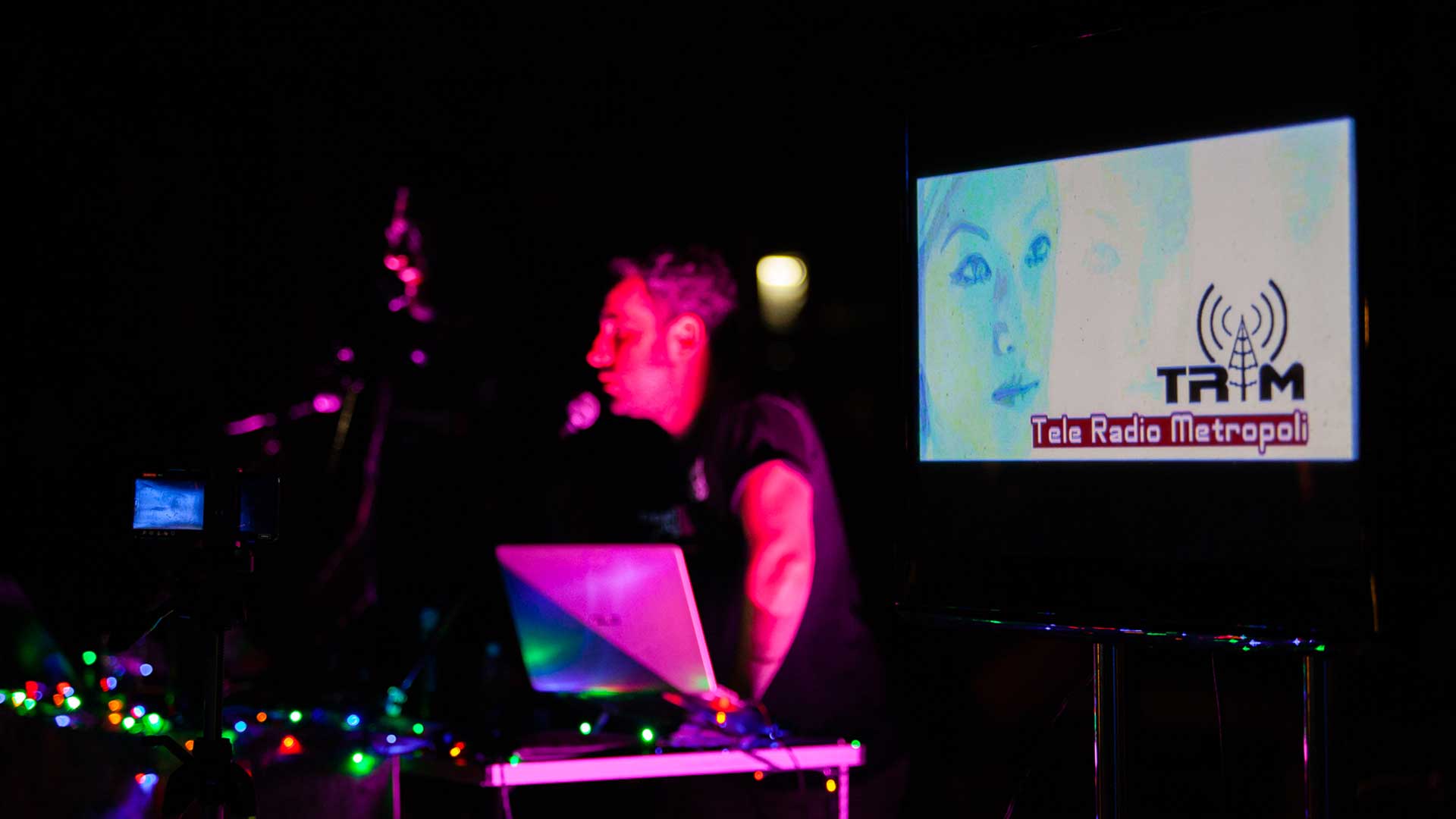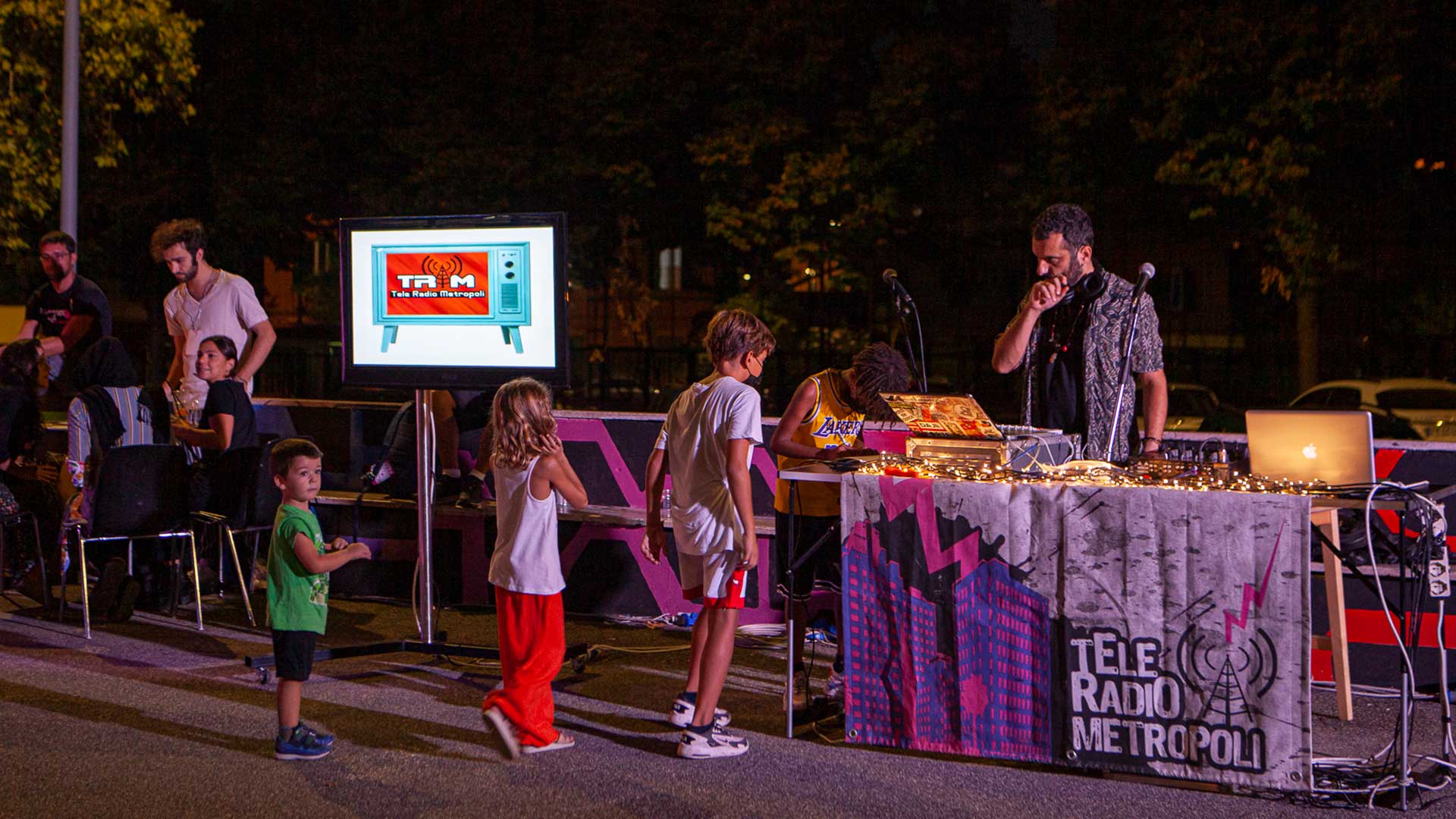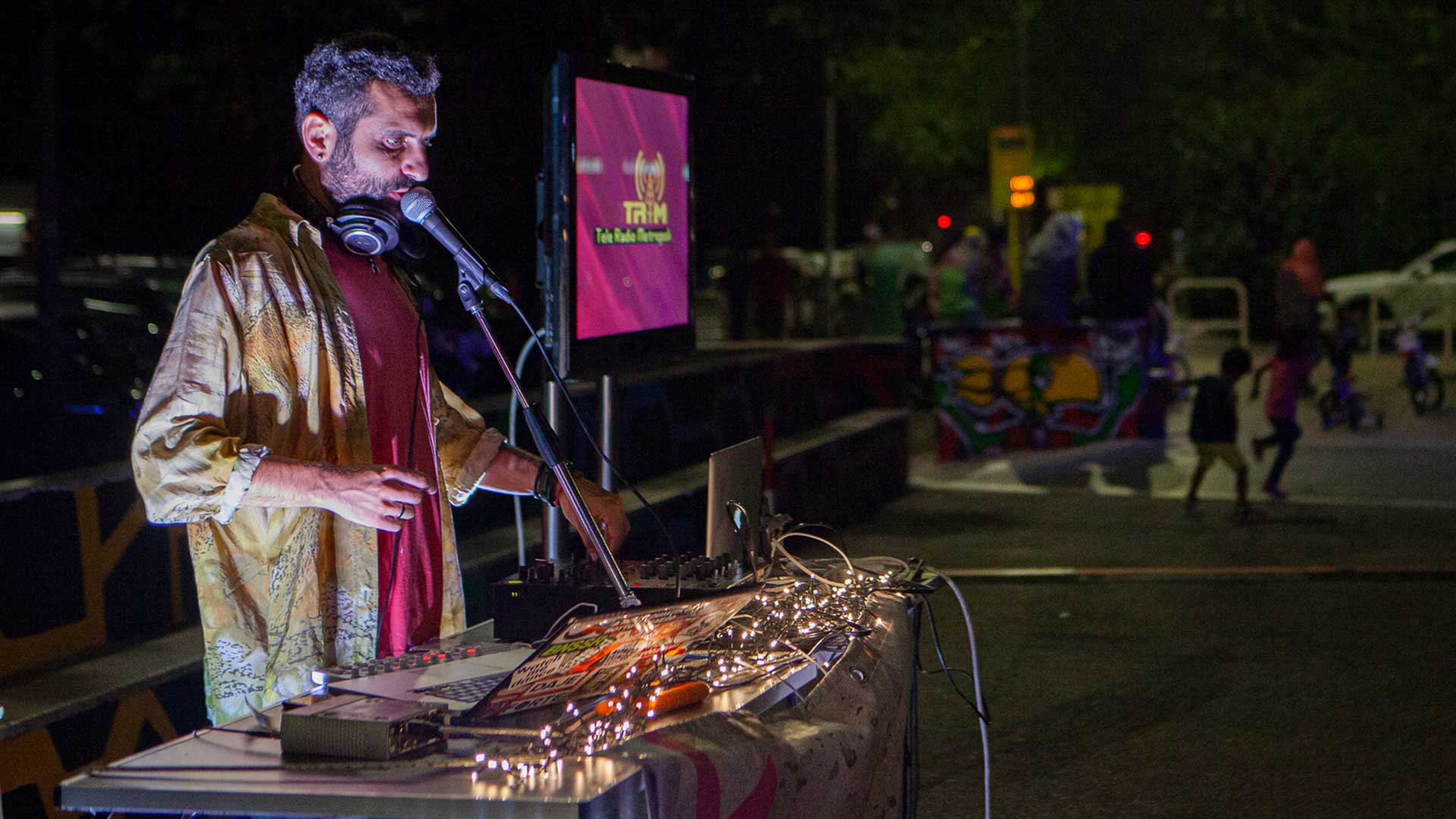 speaker: Andrea Cota / Mondocane
paesaggi sonori e dj: Mondocane
video: Pako Graziani
contenuti: Margine Operativo + Mondocane
produzione: Margine Operativo
coproduzione: festival Attraversamenti Multipli
Mondocane
Andrea Cota aka Mondocane, is a producer, DJ, musician and radio host based in Rome. Frontman of the eclectic Veeblefetzer, he has been a tireless musical agitator and lover of global sounds for almost twenty years. From 2009 to 2016 he hosted the Mondocane Radio Show on Radio Popolare, and this year he resumed broadcasting while coordinating the launch of the new webradio Dum Dum Radio. Musical exploration has always been his mission. A sound journey to discover afrofuturism, tropical sounds and new oriental trends mixed with bass music, the kind that makes the urban jungle move.
Margine Operativo
is a multidisciplinary artistic project.
It is coordinated by Alessandra Ferraro and Pako Graziani.
It is active in the spheres of theatre, performance arts and video.Since its early stages, Margine Operativo took on a multiform nature that pushed it to engage with various dimensions of artistic and cultural production: creation and production of theatre shows, performative actions and site specific; conceptual development and organisation of festivals and multidisciplinary events; artistic research on video language