LACASADARGILLA
/  Rosetta. Storie di mondi possibili
SOUND INSTALLATION | URBAN ACTION
Rosetta is an urban experiment in disseminating science fiction narratives. A hexagonal-shaped sound box – homage to the Rosetta space probe – from which to listen to stories of possible worlds through headphones. As if, after its long journey through space, Rosetta has turned into an earthly transceiver of boundless visions. Viewers are free to choose what to listen to and for how long from a selection of short stories and novels drawn from the repertoire of IF/Invasions (from) the Future – a project that lacasadargilla has been producing since 2014 in the context of the Roman Summer. Ballard, Sheckley, Bradbury, Dick, Lem or Simak are just some of the authors of novels and short stories adapted, put into voice and sonorized by the ensemble of lacasadargilla. Rosetta this year chooses the Multiple Crossings Festival as its landing place.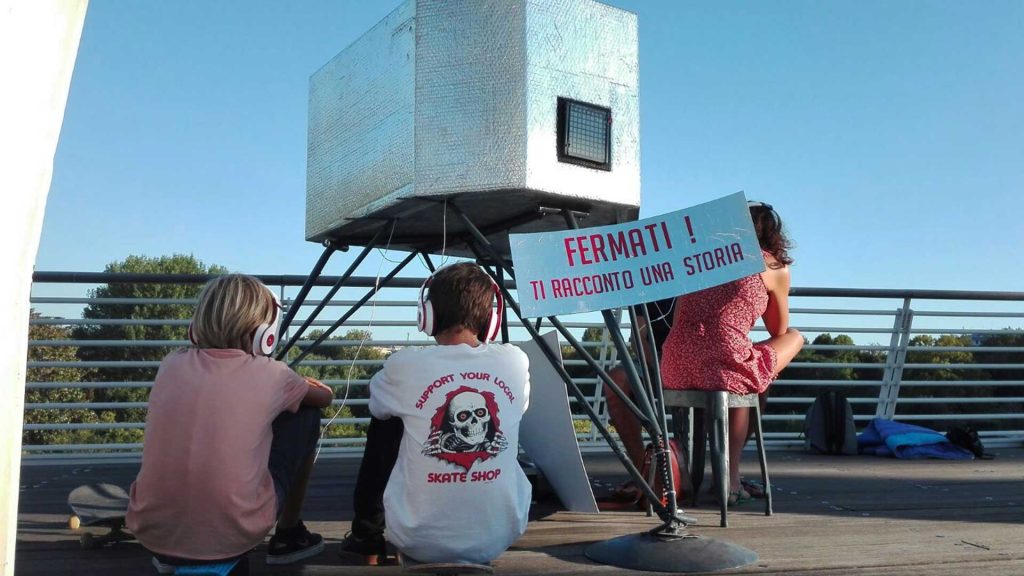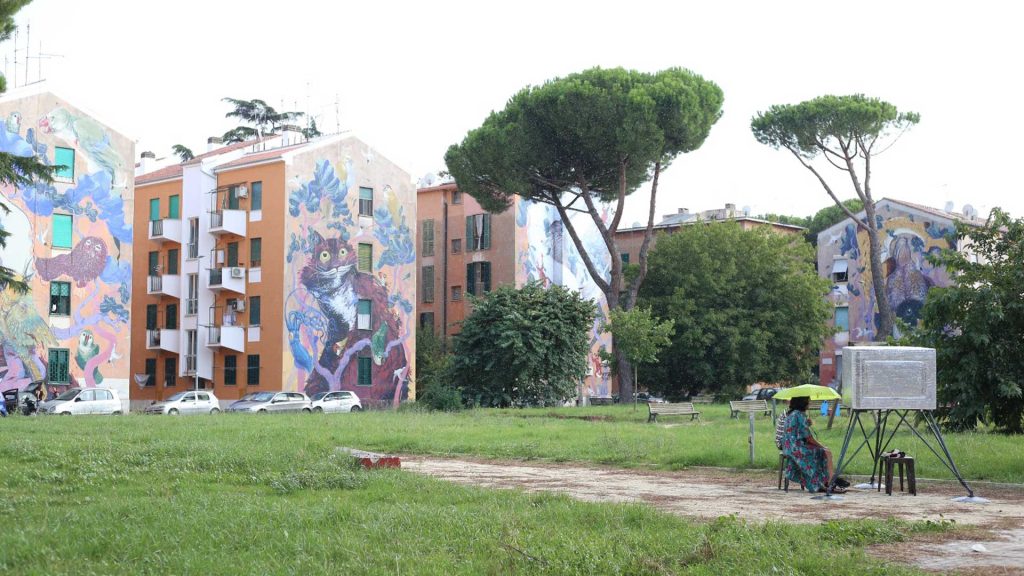 a project by lacasadargilla / Lisa Ferlazzo Natoli, Alice Palazzi, Maddalena Parise, Alessandro Ferroni Rosetta has been realized by Alessandro Ferroni & Mama Factory project's assistant Flavio Murialdi
lacasadargilla brings together around Lisa Ferlazzo Natoli – author and director -, Alessandro Ferroni – director and sound designer -, Alice Palazzi – actress and project coordinator – and Maddalena Parise – researcher and visual artist -, a mobile group of actors, musicians, playwrights, visual artists. An extended ensemble, they work on performances, installations, special projects, curatorships and festivals. Latest creations: When the Rain Stops Falling winner of three UBU awards (ERT/Theatro Nazionale production), L'amore del cuore (Teatro Vascello). Since 2014 he has produced the special project dedicated to science fiction IF /Invasions (from) the Future, winner of the Bando dell'Estate Romana. Since 2021 he has been an Associate Artist of Piccolo Teatro di Milano_Teatro d'Europa.