LACASADARGILLA  /  Billennio
SITE SPECIFIC | PERFORMANCE | THEATER AND MUSIC
In the not-too-distant future – the very title seems to point to our 21st century – J. G. Ballard tells us of condo-cities in which the absence of space dries up every imagination. In the city where John Ward and Henry Rossiter live, people live in tiny cubicles of three and a half square meters, and the streets are so overcrowded that pedestrian congestion can last for days. In this dystopian city, Ward and Rossiter attempt to open up some form of future… Billennio was created in the context of IF /Invasions (from) the Future, a multidisciplinary project dedicated to science fiction that lacasadargilla has been producing since 2014 in the context of the Estate Romana. Billennio – reimagined for the festival Attraversamenti Multipli with a site-specific project – takes the form of a musical tale with an electronic sound setting, cold lights and a concrete-colored atmosphere.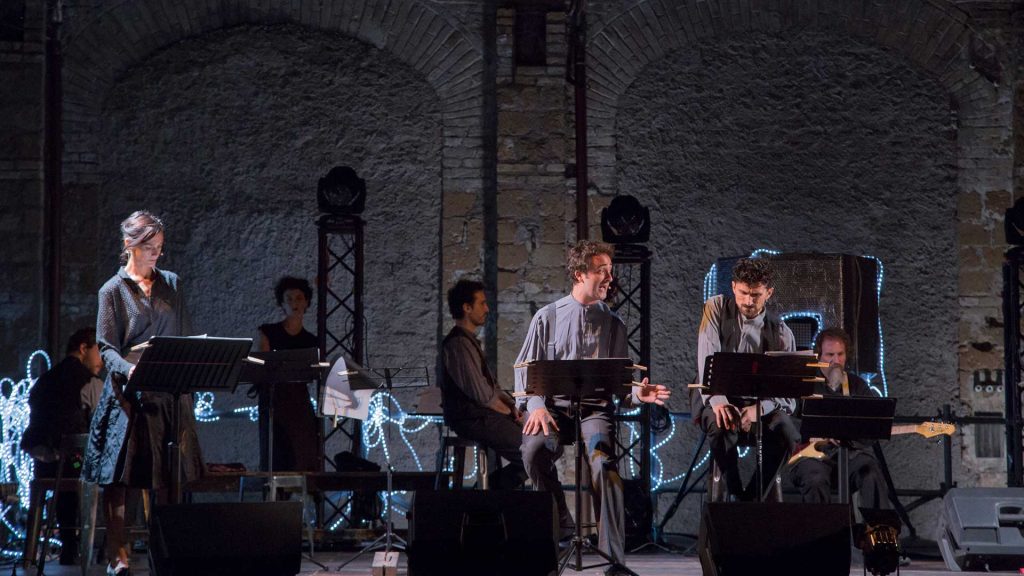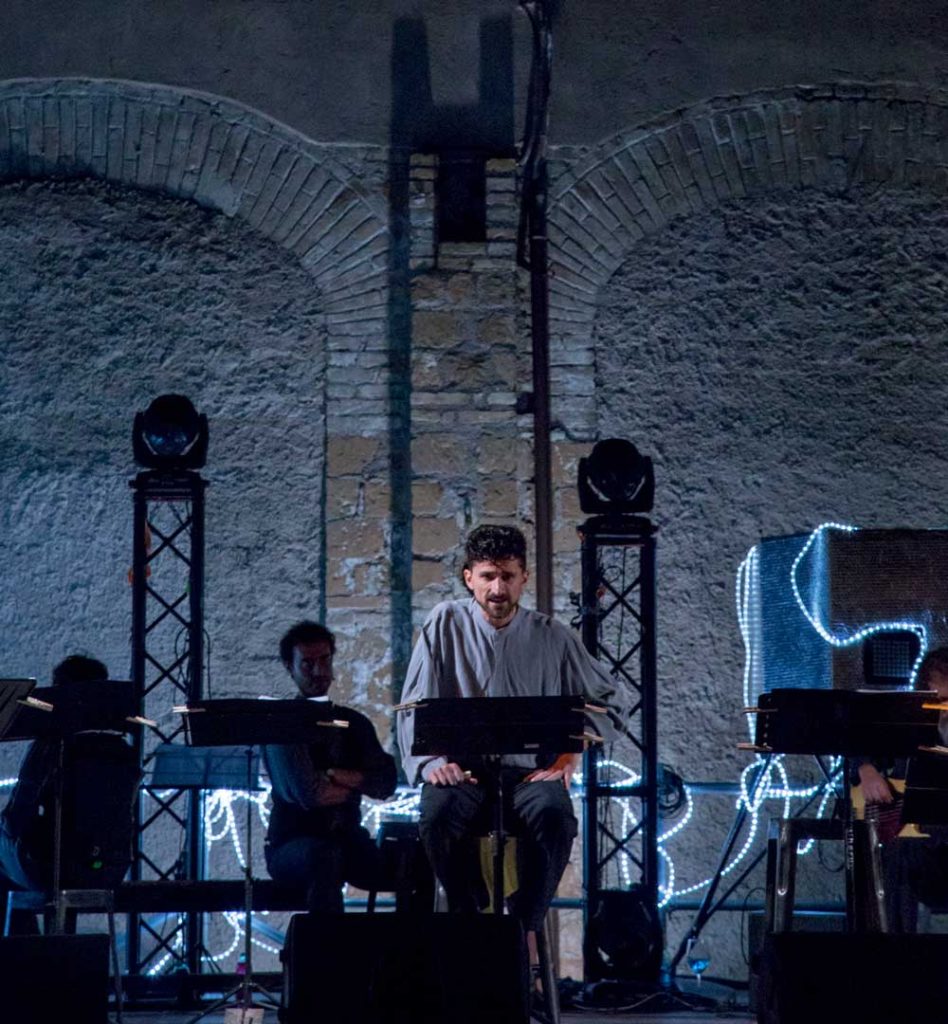 Billennio, a novel by J. G. Ballard, a project by lacasadargilla, directed by Lisa Ferlazzo Natoli, music and sound Gianluca Ruggeri, sound spatialization Alessandro Ferroni, costumes Camilla Carè, with Stefano Scialanga, Tania Garribba, Silvio Impegnoso, Fortunato Leccese, Alice Palazzi, Roberta Zanardo and with Fabio Perciballi at the electric guitar
lacasadargilla brings together around Lisa Ferlazzo Natoli – author and director -, Alessandro Ferroni – director and sound designer -, Alice Palazzi – actress and project coordinator – and Maddalena Parise – researcher and visual artist -, a mobile group of actors, musicians, playwrights, visual artists. An extended ensemble, they work on performances, installations, special projects, curatorships and festivals. Latest creations: When the Rain Stops Falling winner of three UBU awards (ERT/Theatro Nazionale production), L'amore del cuore (Teatro Vascello). Since 2014 he has produced the special project dedicated to science fiction IF /Invasions (from) the Future, winner of the Bando dell'Estate Romana. Since 2021 he has been an Associate Artist of Piccolo Teatro di Milano_Teatro d'Europa.