CONTEMPORARY CIRCUS | CLOWN AND JUGGLING
"An arch, an arrow, who will hit my heart tonight?"
Struggling with unstable balances, flying hats, dances and acrobatics and Gaia Ma, indeed, her heart, will be in the aim of an unknown archer …
Will he hit it?
A clownish show, comic, poetic and why not … a little romantic too!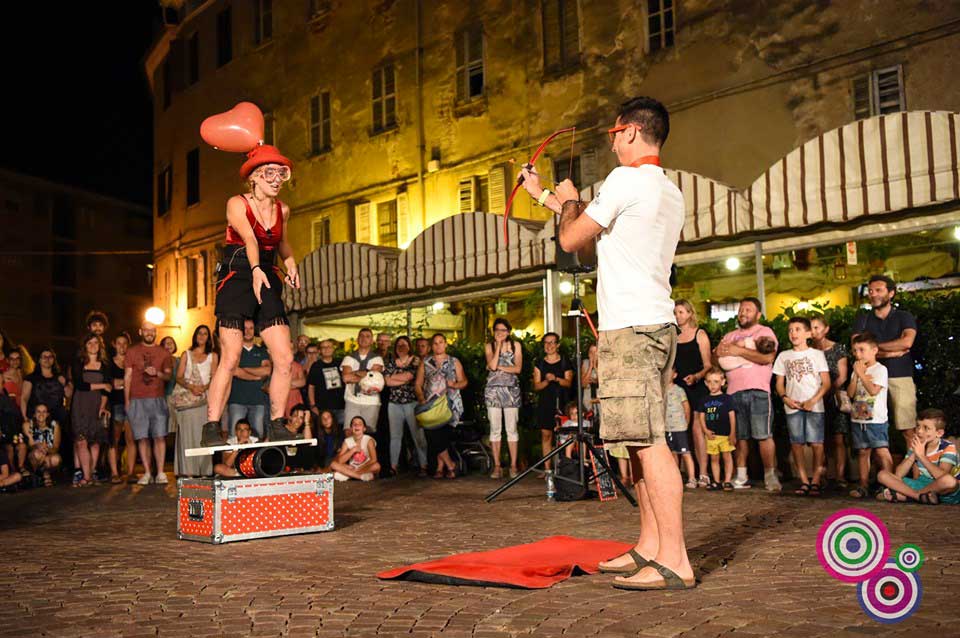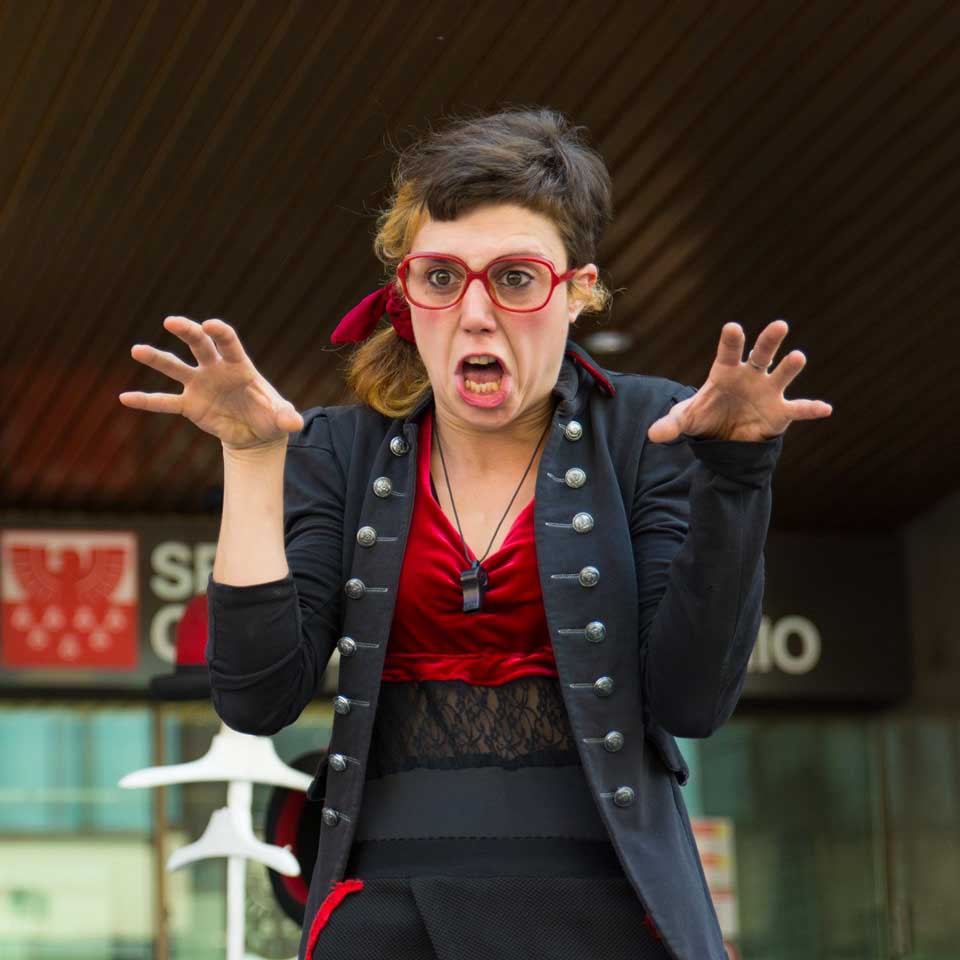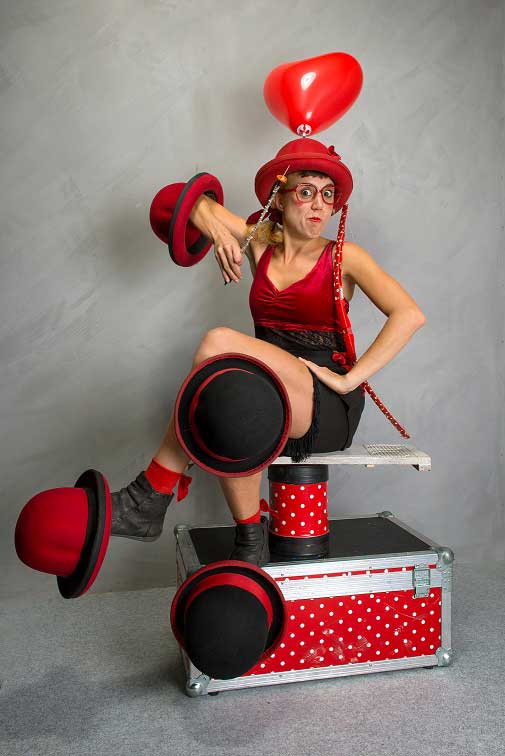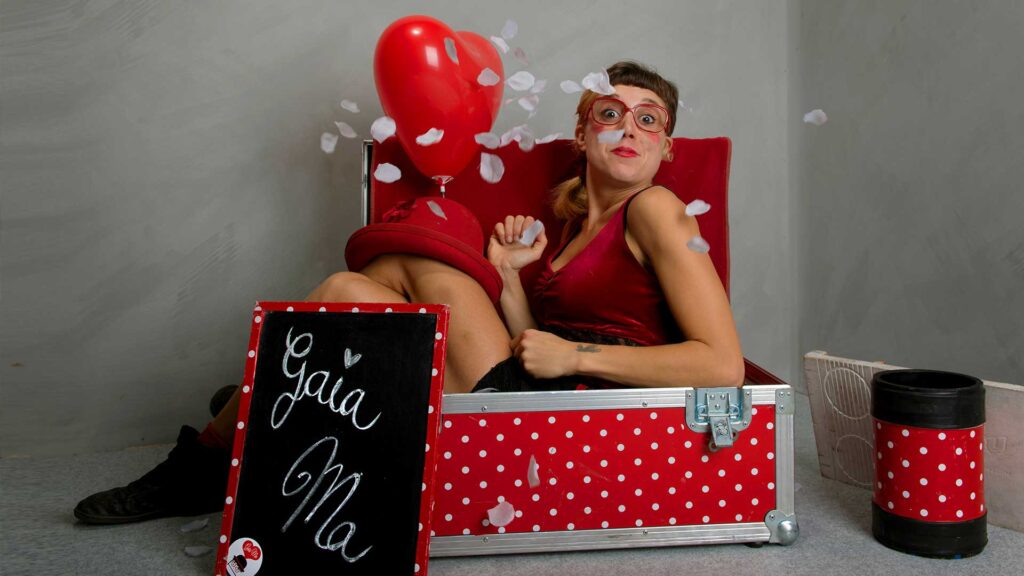 by and whit Gaia Ma
The show won the audience award at the Milano Clown Festival in 2020
Gaia Matulli, aka Gaia Ma, is a multidisciplinary artist: street performer, clown, juggler, tip-tap dancer and accordion player by passion.
She studied physical theatre at Philip Radice in Turin and swing dance and tip-tap in Barcelona; and over the past 15 years she has deepened her study of clowning with many masters.
Since 2016 she has been performing her shows around the world, taking part in numerous festivals in Europe, South America and Asia.