PHYSICAL THEATER | DANCE | SITE SPECIFIC
Room22 is a project born from the forced cohabitation between the two performers Marianna Moccia and Valeria Nappi during the 2020 first Covid Lockdown. The pièce explores the concept of comunication between individuals during time of social distance.The two performers try to draw an intimate space that enables them to keep their balance and connection between them even though they are physically separated.It's only when contact between the two bodies is established again that the space regains its depth. Finally the two performers cross the boundries of solitude, reuniting and can dance together symbolizing the most primordial form of language and universal comunication.
"We touch each other. How? With wings that beat. With every distance we touch each other". Rilke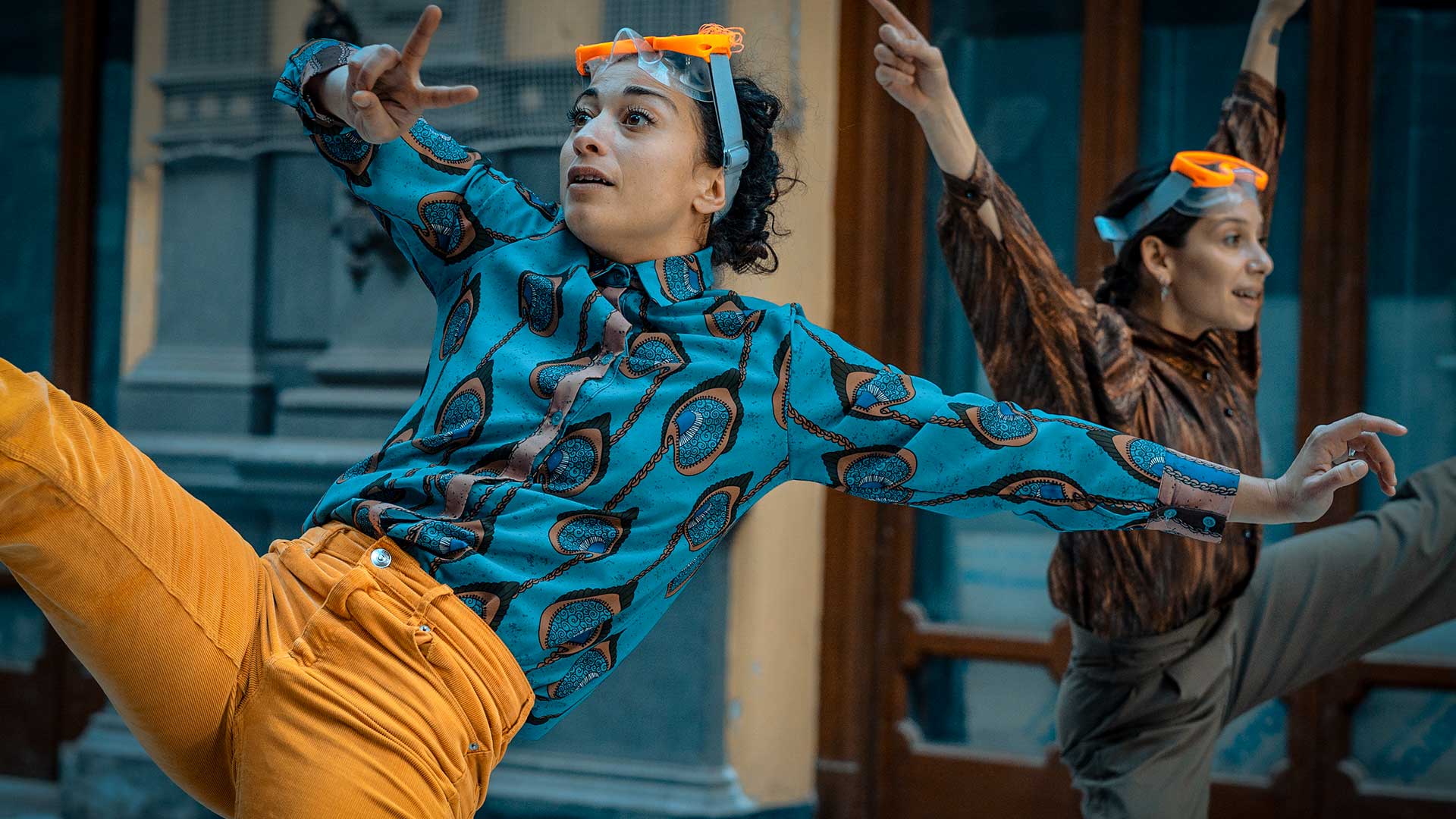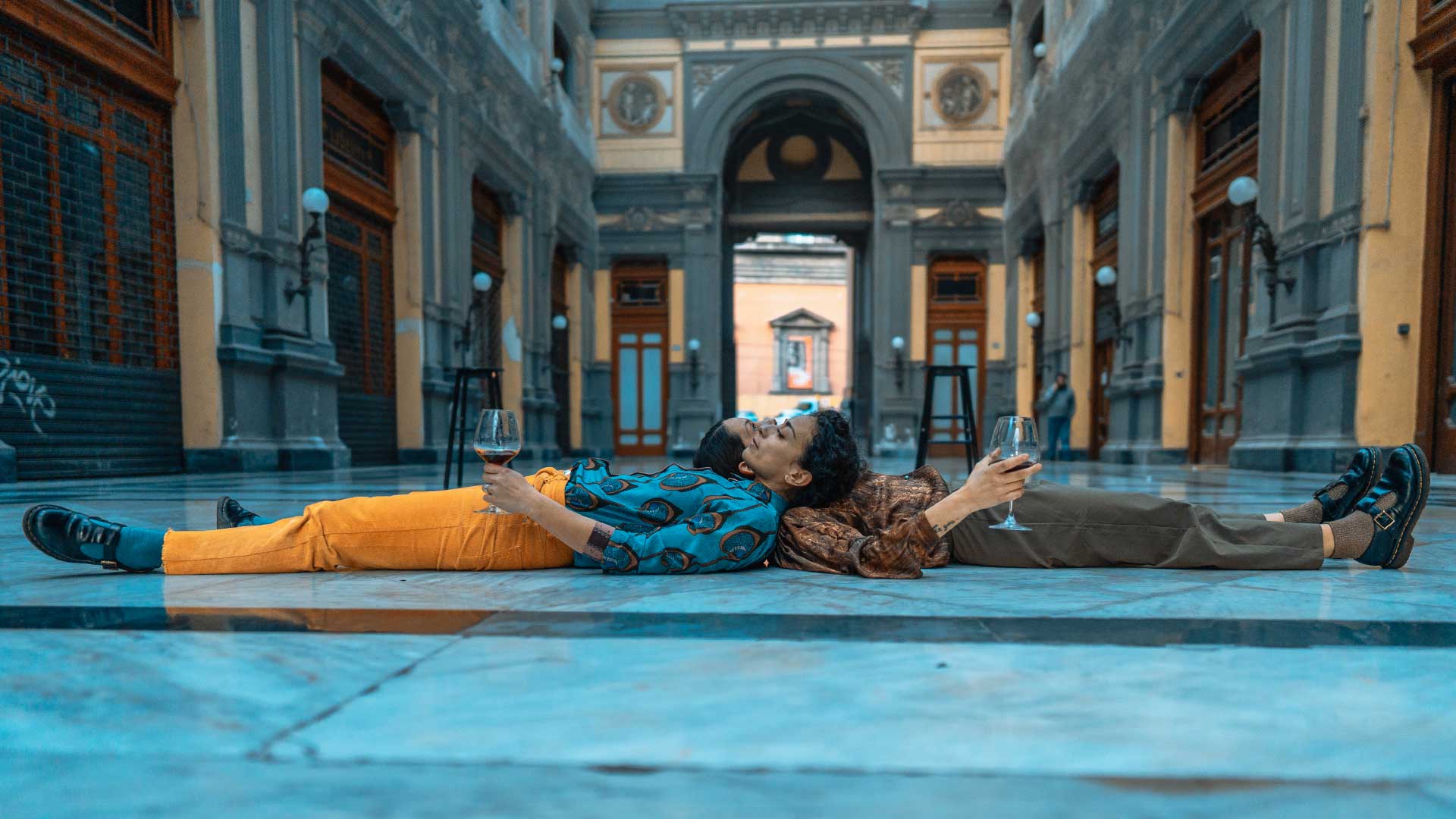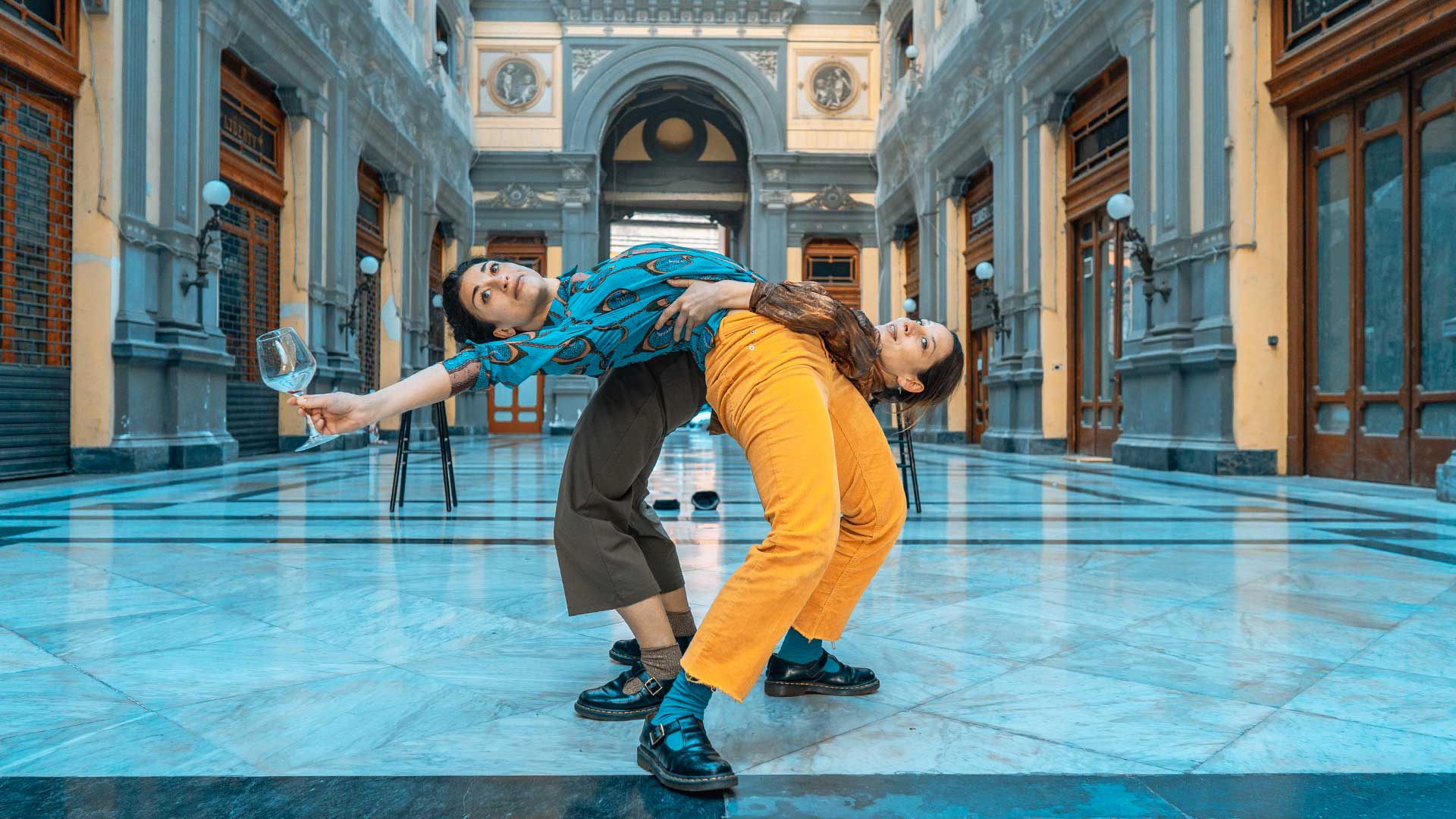 Coreografia e Perfomer: Marianna Moccia Valeria Nappi
Assistente alle coreografie: Maria Anzivino
Consulenza drammaturgica: Martina Di Matteo
Foto e Video: Michel Liguori
Musiche: Hetor Villa-Lobos – Nine inch nails – Luz Casal
Produzione: FUNA
Con il sostegno di; ArtGarage – L'ex Asilo Filangieri
FUNA is a contemporary dance and theatre company embracing all aspects of the performing arts. It was founded in Naples in 2018. The company has its unique theatrical choreographic style combining physical theatre, aerial dance, innovative technologies, text and dance. Funa is dedicated to producing performance works, education and workshops and artistic research. In 2021 debuts with the performance FAVOLE SENZA FILI +1 after winning (H)earth-Ecosystem of Arts and Theatre open call. Later wins ON.LIFE open call produced by Artgarage company with the project BOING. The latest work "Room 22" wins "Danza Urbana Anticorpi XL".