CIRCO RASOTERRA  /  The flying whale
"The flying whale" is an opportunity to mess about with the norms.
With the Company RasOterrA, only the unexpected is to be expected! Flying across a 10-metre-wide ring on an acrobatic bike right in front of the audience, the trio overcome the rules, their own bodies and gravity itself, managing to give wings to the "whales" and to double volume without gaining weight.
Will you give yourselves over to "whalemania", to the art of the absurd, to nonconformity and above all to fantasy?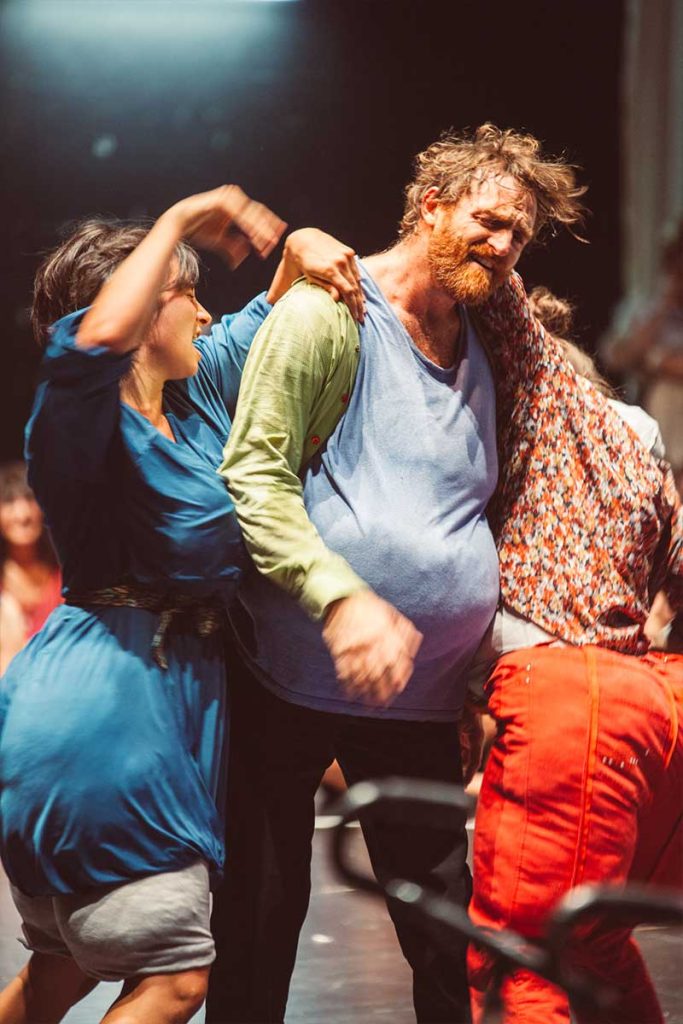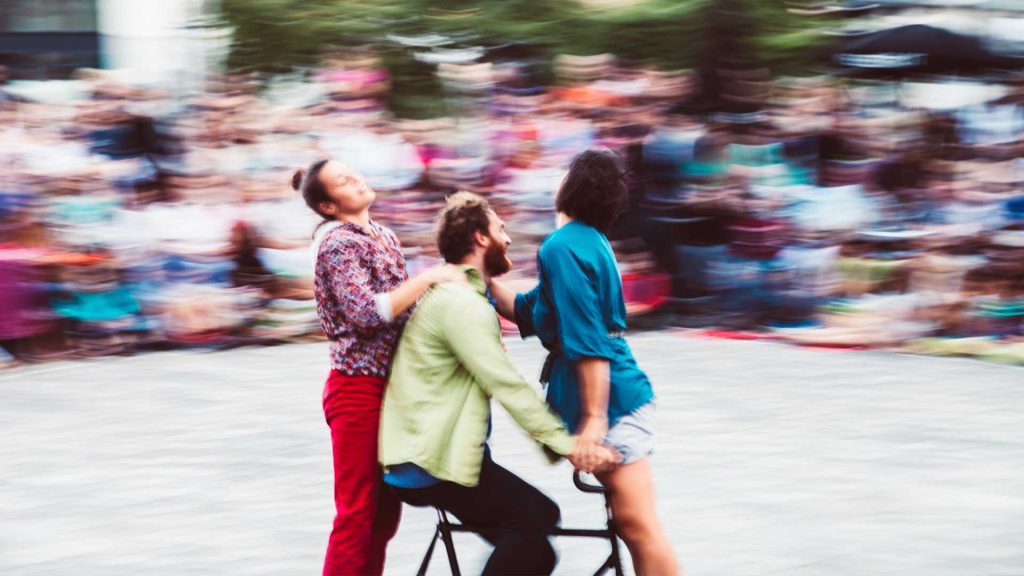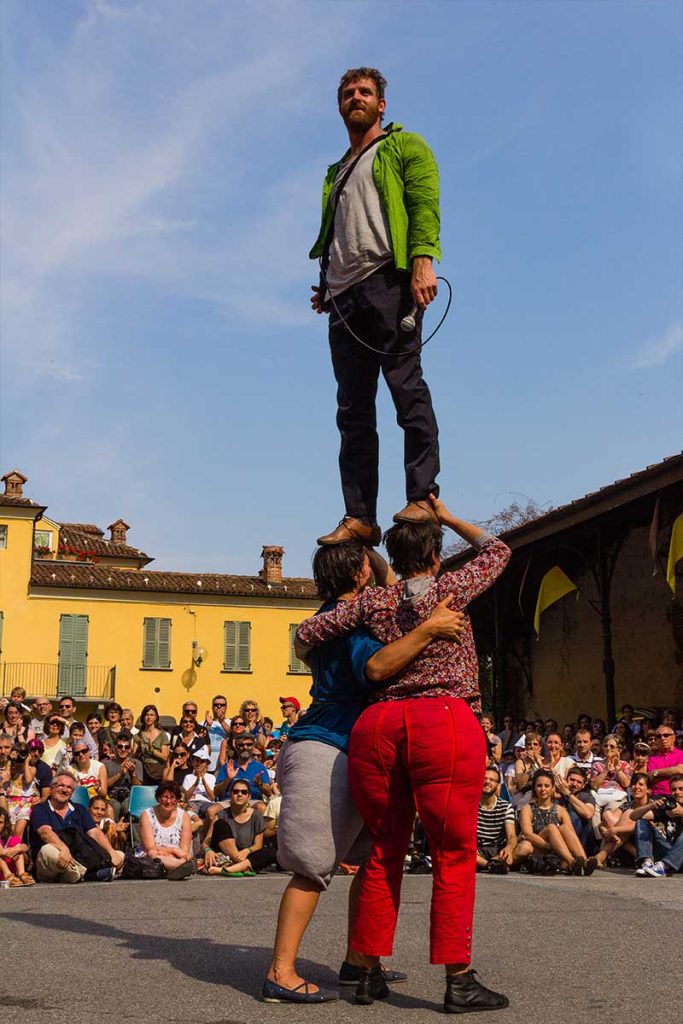 Created by and starring Claire Ruiz, Alice Roma and
Damiano Fumagalli
Outsider's eyes and help with the staging : Nicanor de
Elia aka "TaTI", Sabina Scarlat
Costumes : Sari Brunel
Picture : Massao Mascaro , Mickael Seidler, Francesco Pala
Production : circo RASOTERRA
La ricerca artistica di RASOTERRA si presenta come un salto, un tentativo di decollo, una sfida ai nostri piedi incollati al suolo.
La compagnia nasce a Bruxelles nel 2010 dal desiderio di dare forma all'intenso lavoro fisico e creativo di Damiano Fumagalli e Alice Roma. Nel 2012, "Panni Sporchi" è il primo spettacolo di Rasoterra, frutto dalla collaborazione con la regista e creatrice di performance Firenza Guidi. Nella primavera del 2012 Claire Ruiz, acrobata francese della Companie Tandem, formatasi presso la ESAC (Bruxelles), inizia a collaborare con i due ciclisti italiani. Il trio crea un primo numero: Totem. Nel marzo 2014 Rasoterra presenta lo spettacolo di strada "La balena volante", e in luglio 2019, col sostegno di Cartons Production presenta sempre in strada"VIRUS".
Sempre nel settembre 2019 debutta "Granelli" la prima produzione per bambini della compagnia, un progetto in coproduzione con Cordata F.O.R.
Il 2020 è l'anno di "Happiness" e nel 2021 debutterà "BOA", due produzioni che parlano di felicità, come motore per affrontare l'oggi.