But at the end, all of them women. Every one different, special, complex, easy, strong, but at the same time weak. Each one with her own craziness. With its dose of craziness necessary to be more feminine, more woman. Woman and crazy.
Duration: 10 minutes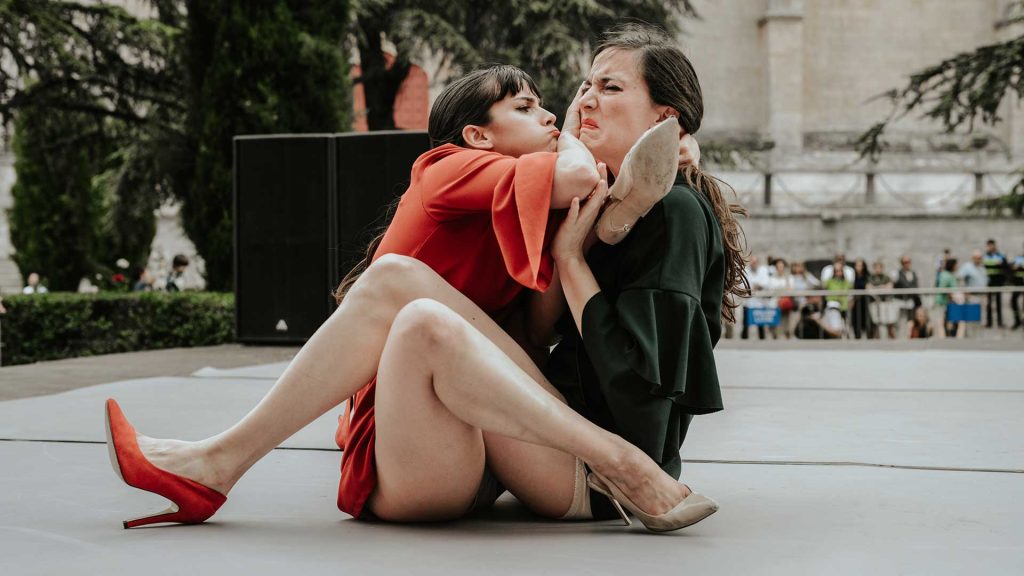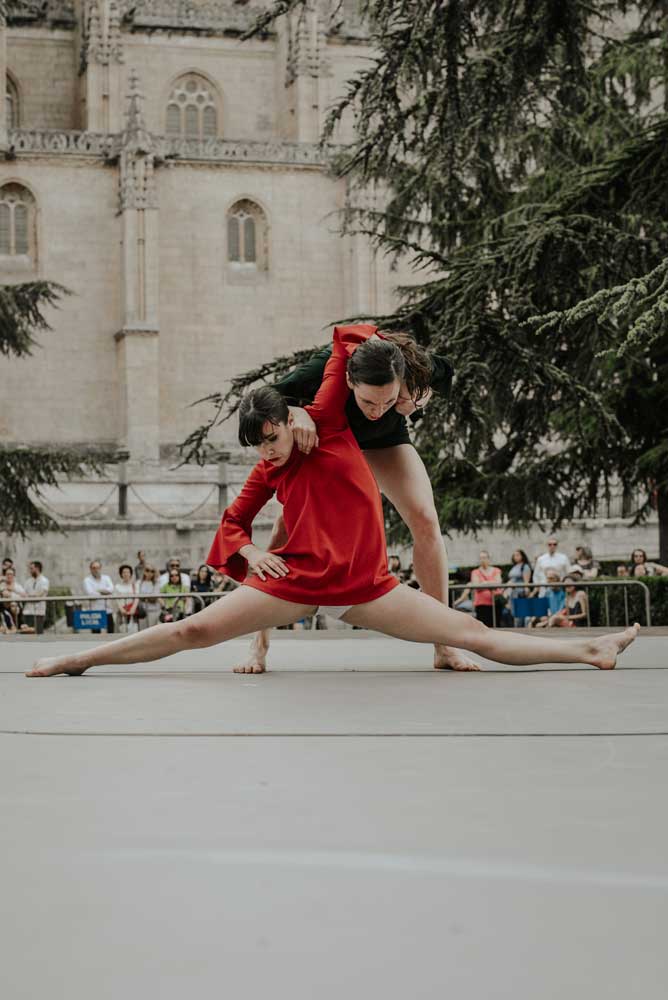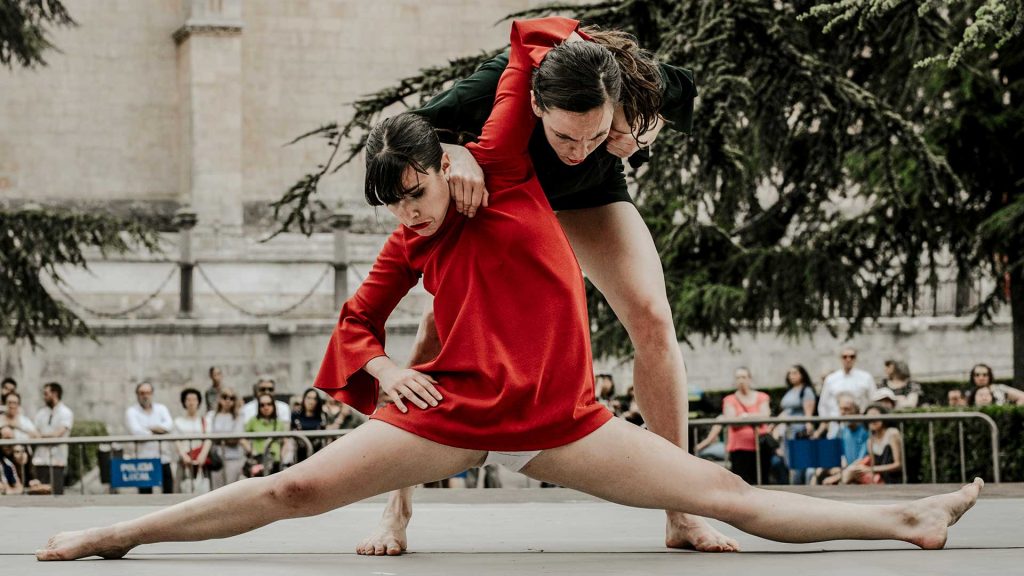 Coreography: Laura Lliteras and Marina Fullana.
Dancers: Marina Fullana and Laura Lliteras.
Music: Tren transoceánico a Bucaramanga (Los Pekenikes), Tomie's Bubble's, Loca (Immigrason) and Fritz Kreisler – Liebesleid.
Costume: cia Unaiuna.
Company bio
UNAIUNA project arises after Marina Fullana and Laura Lliteras trainings in classical dancing at the conservatory of Palma Mallorca; contemporary, interpretation techniques and choreography at the "Institut del Teatre"; and after the two years performing with IT Dansa directed by Catherine Allard. Both, Marina and Laura, decided to create UNAIUNA, embracing their experience and training, humor and the unlearnt.
They have different pieces: "Dosis" (2017), "All inclusive" (2028), "Galejar" (2019), "Goosebumps" (2020) and "Hacemos como que bailamos" (2022).