CIA UNAIUNA  /  All inclusive
Piece that talks about the tourist extasis that we have lived in recent years. About the tourist called guiri, the one who wears sandals with socks, which has a reddish skin, which we can find in a bar, eating a paella and drinking sangria on the six in the afternoon. He is the one who takes a route prepared for a guiri to see things of guiris. But what happens when we go outside? We become guiris?
Duration: 12 minutes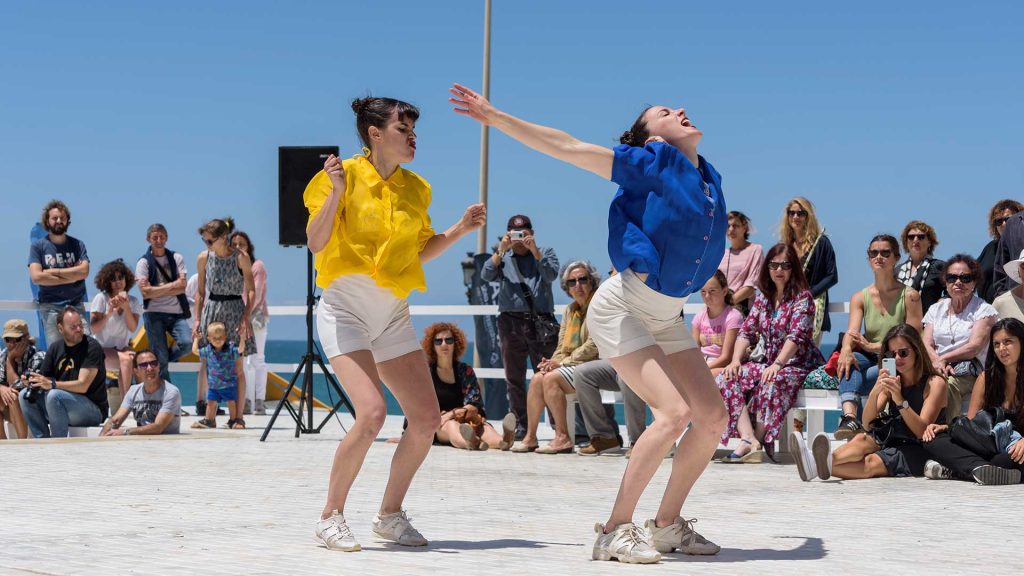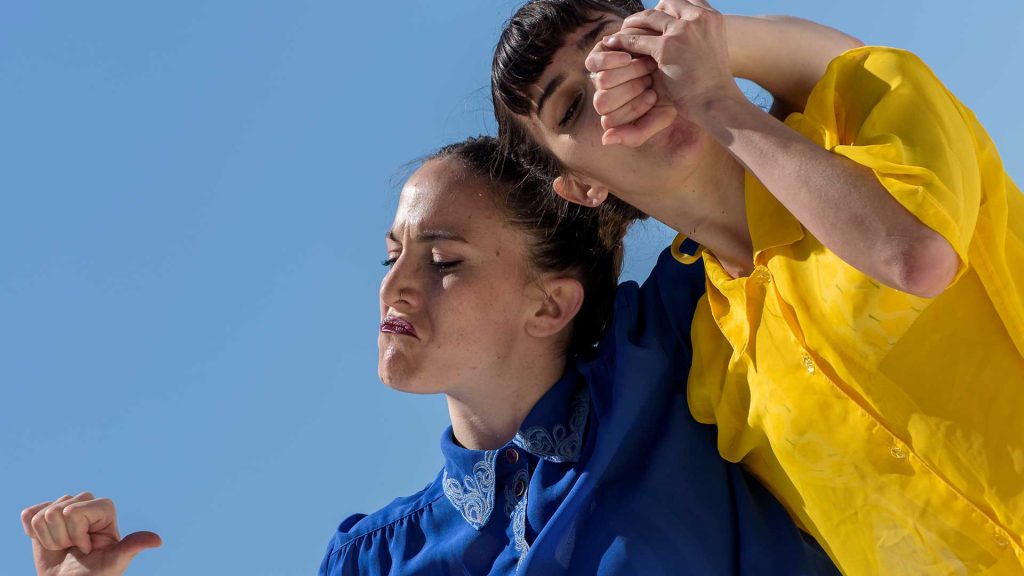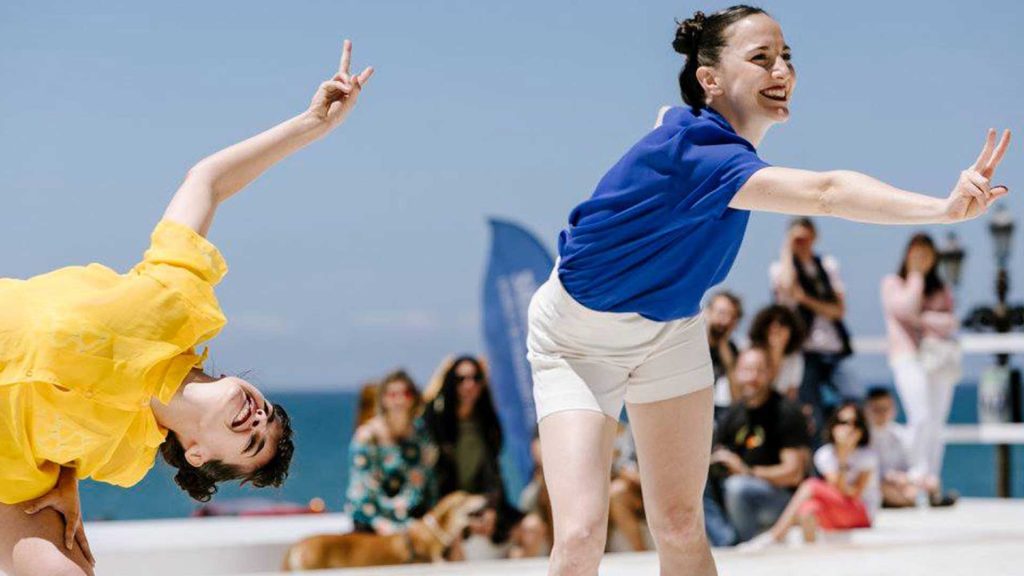 Coreography: Laura Lliteras and Marina Fullana.
Dancers: Marina Fullana and Laura Lliteras.
Music: Tren transoceánico a Bucaramanga (Los Pekenikes), Tomie's Bubble's, Loca (Immigrason) and Fritz Kreisler – Liebesleid.
Costume: cia Unaiuna.
Company bio
UNAIUNA project arises after Marina Fullana and Laura Lliteras trainings in classical dancing at the conservatory of Palma Mallorca; contemporary, interpretation techniques and choreography at the "Institut del Teatre"; and after the two years performing with IT Dansa directed by Catherine Allard. Both, Marina and Laura, decided to create UNAIUNA, embracing their experience and training, humor and the unlearnt.
They have different pieces: "Dosis" (2017), "All inclusive" (2028), "Galejar" (2019), "Goosebumps" (2020) and "Hacemos como que bailamos" (2022).