AZIONI FUORI POSTO  /  oltrepassare
Oltrepassare is an itinerant urban performance that combines movement, sculpture and sound.Two bodies in relation to each other dialogue uphill, exploring a new perception of space and the audience, who follows them, experiences a completely different sound and visual sensation of an everyday and passing place. The performers interact with each other and the landscape using two wearable sound sculptures which, connected to microphones placed in the shoes, amplify the movements and the very conformity of the ground on which the bodies are moving. They walk independently but vigilant over each other, weave steps, search for a rhythm, tired, pause and then walk again. They meet. They separate. They wait. They insinuate themselves among the public who, walking with them, share the same experience.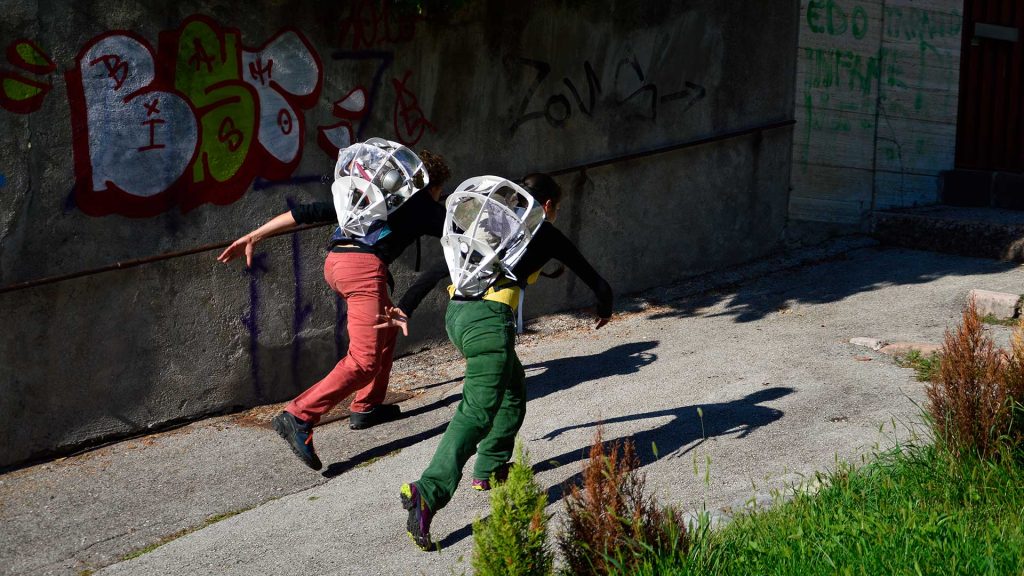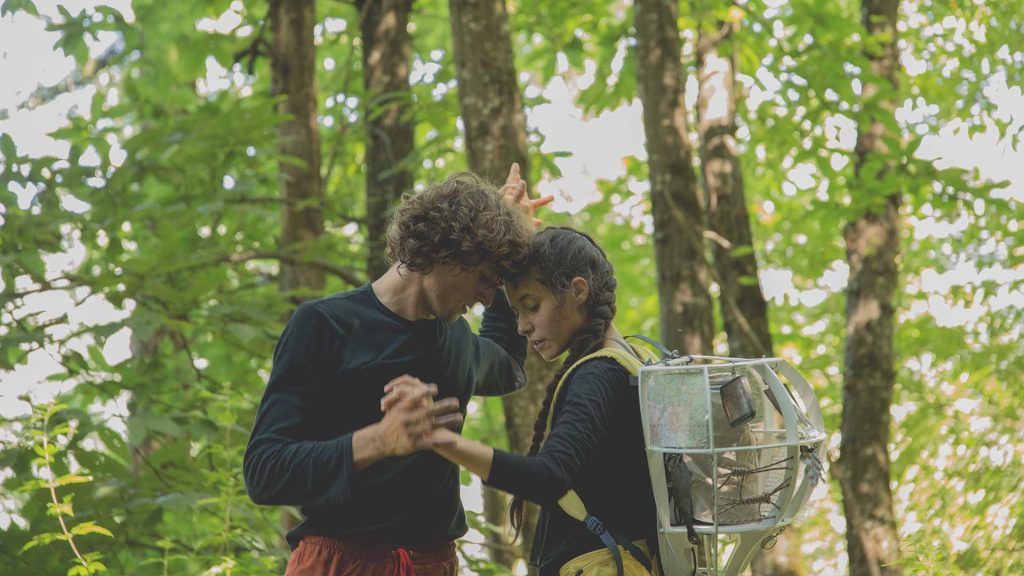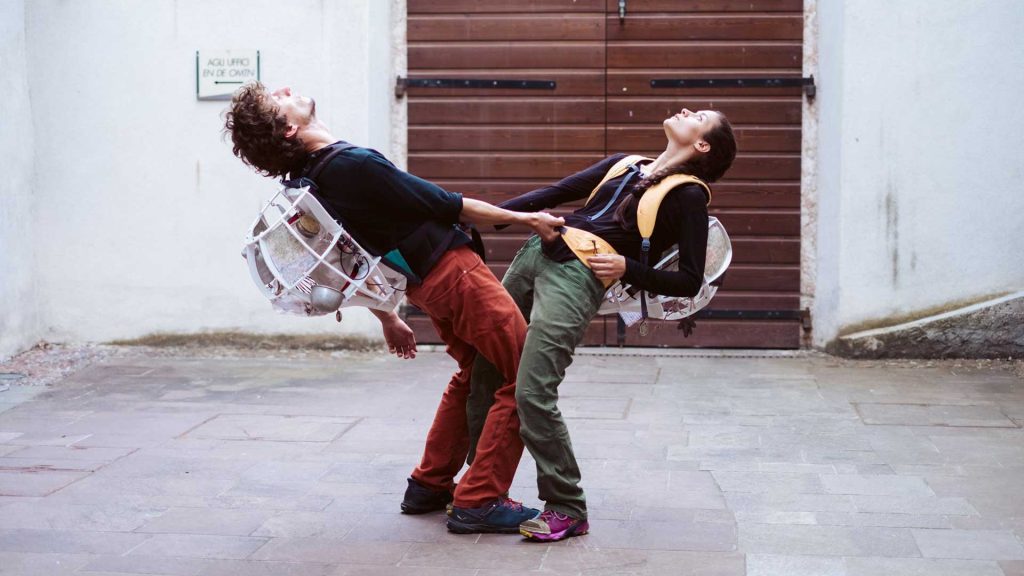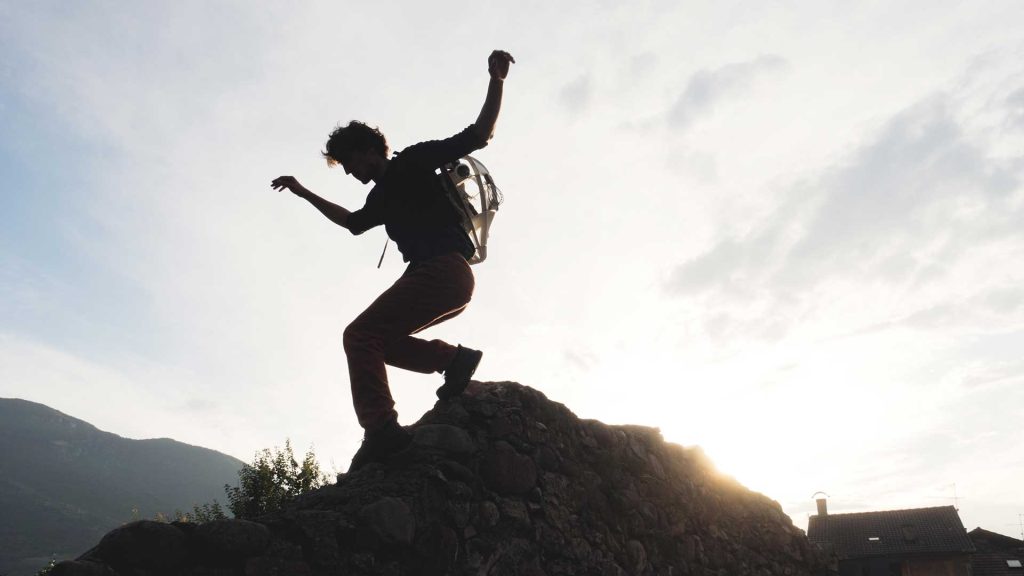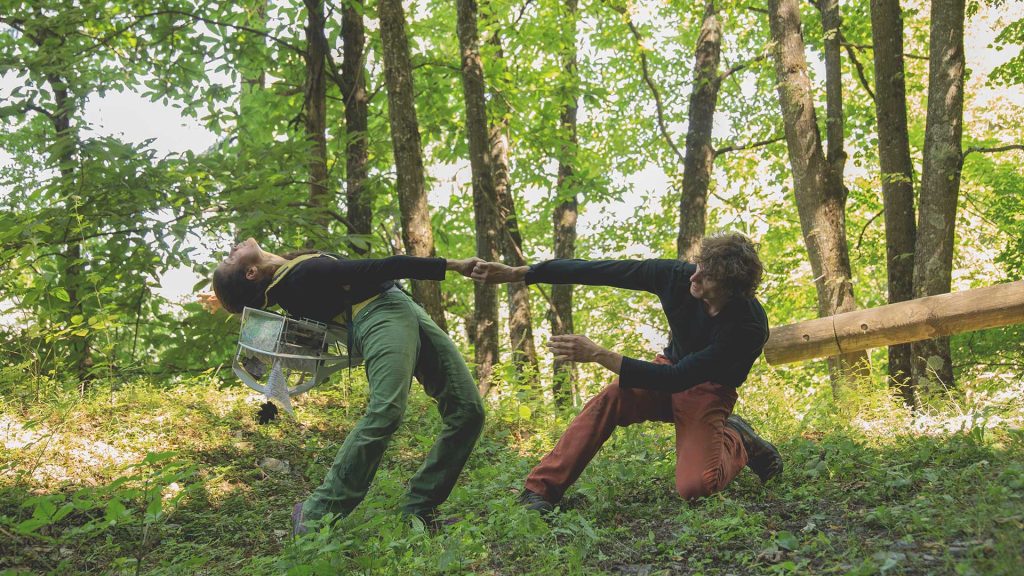 Silvia Dezulian, Filippo Porro: idea, project, choreography, performers
Martina Dal Brollo: Idea, project, sound sculptures
Gabriel Garcia: Idea, technical support and 3D model
Winner Pergine Arte Giovane, P.A.G. 2019
Winner Danza Urbana XL 2020
Winner Intersezioni FGV 2021
Project selected in the context of Dancescapes / international mobility, action in support of the circulation and training abroad, promoted by the Cultural Association Danza Urbana, with the contribution of MIC and FdM fo Bologna and Ravenna.
AZIONI fuori POSTO was born in Trento in 2019 from the collaboration between the dancers Silvia Dezulian and FIlippo Porro and the visual artist Martina Dal Brollo, with the aim of bringing together some professionals in the territory and cultivating different areas of artistic research. It is a multidisciplinary artistic collective that works in the field of dance, visual art and technology, through projects and performative actions able to relate to the sites and people who live there. Since 2020, it organizes Danzare A Monte: an original festival of dance in nature with zero environment impact in the mountains of Val di Fiemme in Trentino.